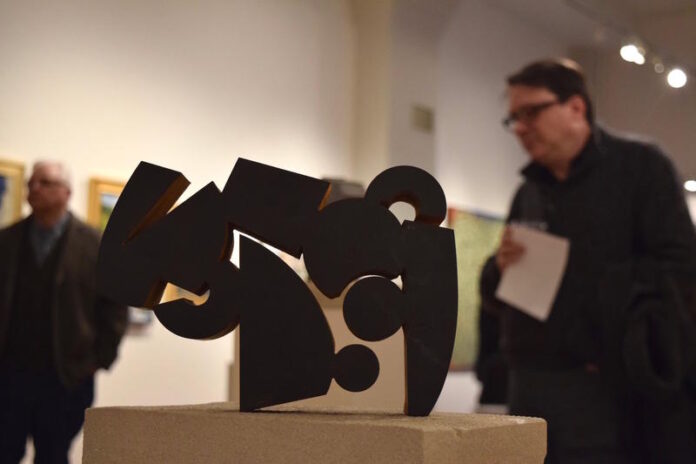 Summary of "Can The Short North Arts District Survive Coronavirus?" by Jennifer Hambrick for radio.wosu.org on Apr. 10, 2020
In this early-April interview, gallery owners in the Short North discuss their concerns about closures due to COVID-19. The 11 galleries in the Short North closed at the beginning of the pandemic, which was not only concerning the owners but also to artists who relied on those galleries for promotion and income. Duff Lindsay, the owner of Lindsay Gallery, discusses his concerns that individual artists will have a difficult time selling their work and makes the point that he has "lots of revenue streams" because he sells multiple artists' works. Many artists only have "one artist's work to sell." Financially speaking, physical galleries are substantial sources of revenue for artists, specifically opening receptions, where many people decide to purchase art after getting to meet the artist. Lindsay mentions that oftentimes, half of an exhibit (and sometimes the entire exhibit) will sell out on the opening night. Unlike many industries that were able to swiftly shift operations to purely remote ones, Duff Lindsay was not confident that online sales were going to substitute in person ones. Similarly, Michelle Brandt from Brandt-Roberts Galleries mentioned that regularly online sales only accounted for about 15% of the business she makes. Because she believes that there is no replacement for in-person experiences with art, Brandt worked the best she could to humanize her artists' works through the internet. That meant creating video gallery and studio tours and weekly Instagram takeovers by artists.
As for Sherrie Hawk, owner of Sherrie Gallerie, focusing on relationships with artists was the most important thing for her amidst Coronavirus shutdowns. Creating online content that brings "joy and beauty to people's lives", or putting a "crazy window display of art on the street" were more important to Hawk than anything else. She wanted to focus on helping people feel good and creating positive relationships for the future.
There is a reciprocal relationship of gallery presence in the Short North and the success of businesses around them. Knowing that everything had to shut down was worrisome to Lindsay specifically, who thought that after extended closures, the Short North Arts District could cease to exist.
Analysis: The last sentence of my summary of this article is thought provoking. Without the galleries, would the Short North no longer be an "arts district"? This question creates a few questions: how might these galleries be re-invented during COVID-19, and how might the vacant lots be repurposed if galleries shut down during COVID-19? I am also interested to see who was being represented in these galleries pre-coronavirus, and what they are doing now.