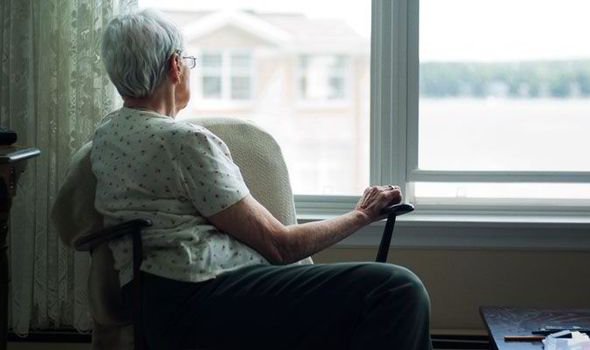 By Claire Samuels | June 23, 2020
Nearly one-third of all seniors live by themselves, according to the U.S. Census Bureau. That's close to 13.8 million seniors aging alone. Senior isolation is both common and dangerous — and while living alone doesn't inevitably lead to senior loneliness, the two often go hand-in-hand.
What are the dangers of senior isolation and the effects of loneliness?
Loneliness leads to health complications
Loneliness is as deadly as smoking or obesity, according to a Brigham Young University study. Meanwhile, researchers at the University of Chicago note blood pressure and stress levels are "significantly higher" in lonely people, especially seniors.
Unhealthy habits increase
Social isolation often leads to bad health habits, according to the American Psychiatric Association. Lonely seniors are more likely to smoke, drink in excess, and neglect the need for physical activity. Conversely, social support can encourage seniors to eat well, exercise, and live healthy lifestyles.
Loneliness increases the risk of Alzheimer's disease
Loneliness is a risk factor for cognitive decline, according to a study conducted by the Rush Institute for Healthy Aging. In the study, the risk of Alzheimer's nearly doubled in lonely adults, and mental decline was faster. This could be because isolated older people have less stimulation, or because their symptoms are less likely to be reported before the disease has progressed, suggested the study.
Isolation leads to higher instances of elder abuse
There are several reasons for this correlation, according to the National Center on Elder Abuse. Isolated seniors are more likely to fall prey to scammers and financial abuse. Neglect, one of the seven types of elder abuse, is more likely to go unnoticed. Seniors themselves are less likely to report physical abuse without a trusted family member, and they may protect abusers if they don't have other caregiver resources.
Lonely seniors assume the worst
Socially isolated seniors are 60% more likely to predict their quality of life decreasing over the next 10 years. They're also more concerned about needing help from community programs as they get older, and they're more likely to express concerns about aging in place, according to the National Council on Aging.
---
This article is alarming to read for many reasons. I think loneliness among older Americans is a silent epidemic that in reality, most of our grandparents are likely suffering from. The article also states that simply being alone is not what causes loneliness. It's easy to assume that if seniors have friends or family nearby they are not affected by depression or despair.
If we further consider the number of seniors who have no surviving relatives or friends, who then is checking in on these people? If these seniors have been aging in place until they reach a point where moving on their own is impossible, think of the increased rate of decline in health. Not everyone in their old age has people who are able to care for them and see to their well-being.
Why do we not seem to have time or resources to give to these people? And how can we do better for those people in our lives, or those with no one else, who might be struggling with isolation?
Source: https://www.aplaceformom.com/caregiver-resources/articles/senior-isolation-facts