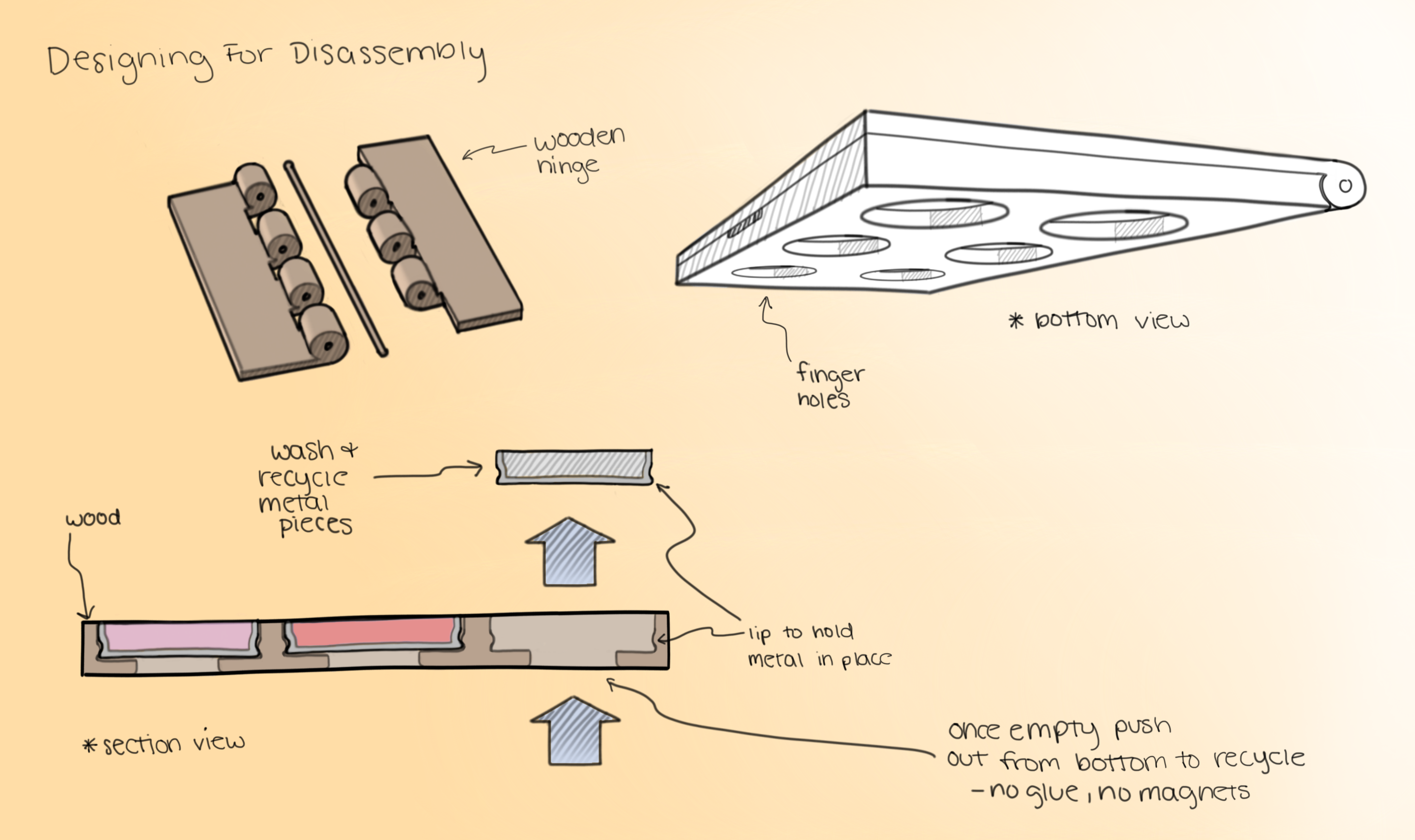 Disassemble is a makeup palette designed to be disassembled. Many products are designed for the user in that it can be used intuitively, looks nice, and works well. We think of products from the initial ideation sketch, to production, to sales. We even, when researching how to create improvements, give thought to how the consumer uses the product in home. However, what is not typically thought of is how products are disposed of at the end of their lifecycle.
Disassemble is made to hold up to standards for use but also provides easy break down for once the eyeshadow is out. Users would simply use the holes at the bottom to punch out the eyeshadow tabs.
One of the main issues with typical eyeshadow palettes are that they are made of mixed materials glued together, making it a pain to take apart. Many users won't spend the time doing so, making it non recyclable. When researching sustainable palettes I noticed they were made for reuse but still used mixed materials (such as metal, magnets, and wood) that weren't easily disassembled.
This palette would be made of two materials only, wood and metal. It would contain no glue and also an all wooden hinge. Eyeshadows would be held in the palette by a small lip in the wood, matching the same shape as the eyeshadow tabs. Once the palette runs out it would be taken apart and ready for recycling.