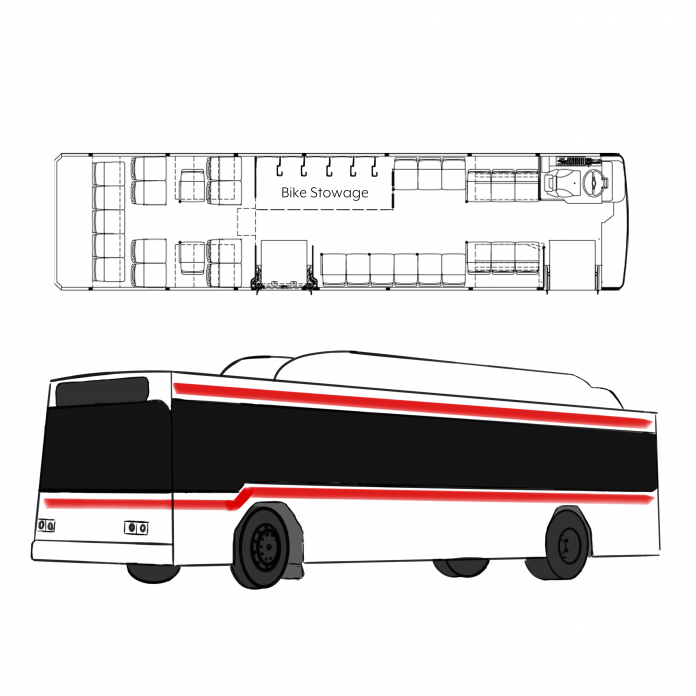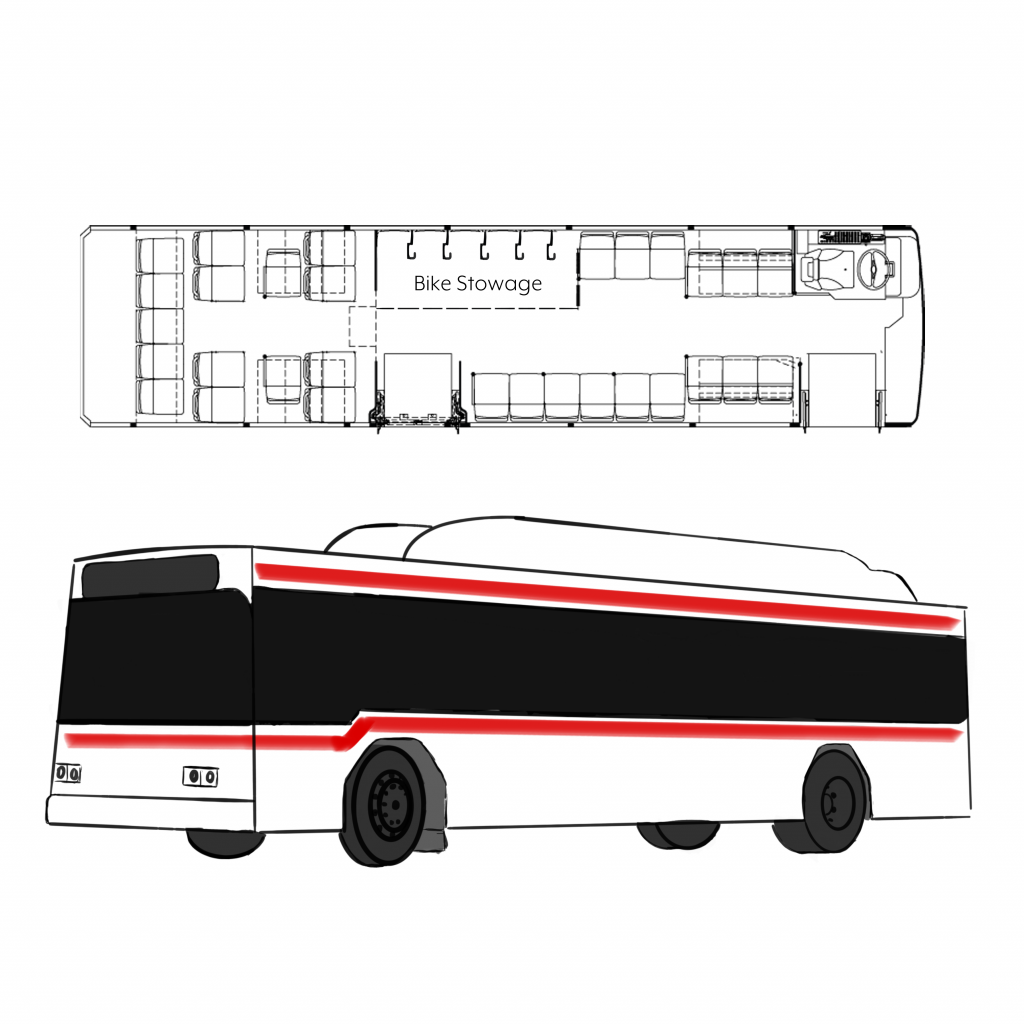 By Liam Smith, 2019
The main idea surrounding this idea was to transport commuters through the busiest sections of their commute without removing their bikes from the equation entirely. This would allow them greater mobility once they reach their destination at decreased risk of injury in a traffic accident.
A typical CABS bus would be modified to add increased bike storage inside the main cabin. Currently, only COTA buses have provisions for bike transport, and even these are limited to two bicycles for the entire bus. This limits the number of people who can make use of the public transit system.
Ideally, these buses would pick up cyclist commuters from locations off-campus and ferry them to the Herrick Transit Hub. This is a central location and any buildings on campus can be reached within five minutes by bike once dropped off. By situating the pickup points away from campus, cyclists would be able to ride in the opposite direction of rush-hour traffic, which would help reduce the density of road users in the morning and afternoon. Since most commuters arrive early and leave late, these buses would only run for two hours in the morning and two hours at peak hours in the afternoon for peak efficiency.