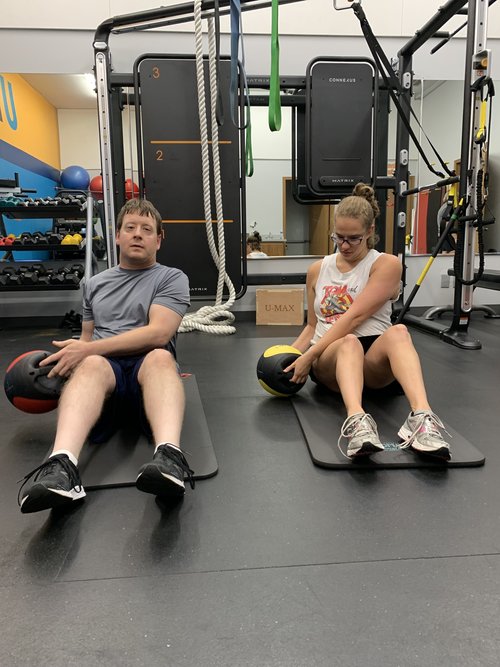 UFIT, 2019 https://ufitdublin.com
UNIQUE FITNESS & INDEPENDENCE TRAINING
At UFIT, uniqueness is celebrated through an uncommon passion for those with special neurological, developmental or physical needs. We believe that everyone deserves to experience optimal levels of health and fitness that lead to greater independence, personal growth and lifelong health.
MISSION
Our mission is to provide a fitness center dedicated to helping unique individuals achieve optimal levels of health and fitness for life in an environment designed to meet their needs. Our goal is to help make fitness a way of life by combining a safe, inclusive environment with highly trained fitness professionals. At UFIT, we help others grow strong, healthy and independent.
CUSTOMIZATION
We customize fitness training based upon each person's unique interests, needs, abilities and level of fitness. UFIT was created to provide a fun, high-quality fitness experience allowing the differently-abled to thrive.
VISUAL TRAINING
We utilize a proprietary visual training system that uses visual cueing and demonstration. This allows our clients to experience greater independence, while improving comprehension and learning.
This business model is focused on customizing every individual's experience in the gym. This model also focuses on giving everyone an equal opportunity to health and physical fitness.