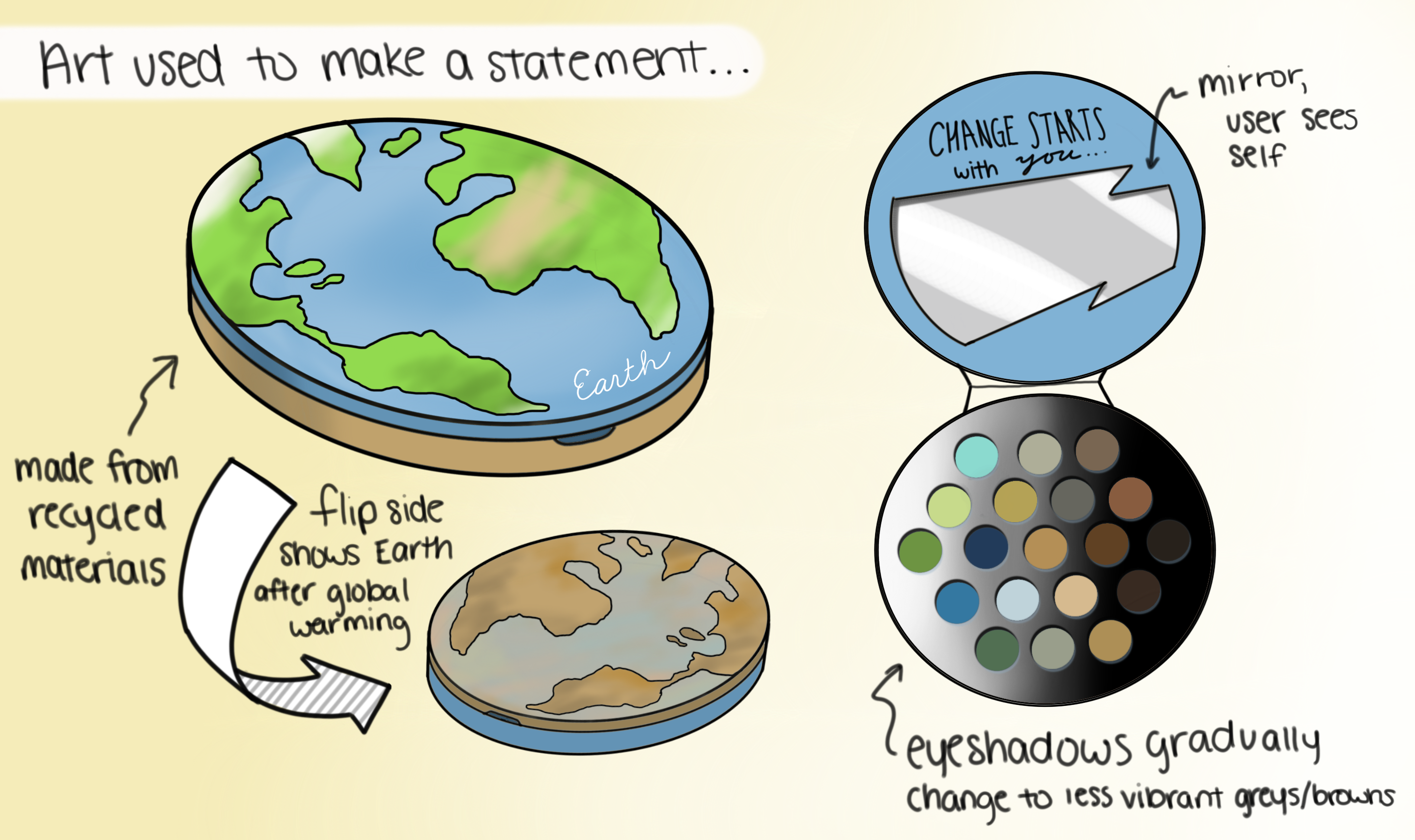 Planet Earth is an eye shadow palette made to make a statement. The top side of the palette would show Earth as a beautiful green and blue planet, healthy and growing. The flip side would show the same image but an image of what Earth may look like after the lasting effects of pollution. The oceans not so blue, and the land brown and dead.
The inside of the palette would contain 19 colors/shades to chose from. These colors would all be different earth tones, arranged from most vibrant to least vibrant, mirroring the idea of the outside of the packaging.
Lastly, as many palettes come with a built in mirror, the top half of the inside of the palette would lightning bolt shaped mirror. As the user looks at themselves in the mirror, they would read, "Change starts with you…" This part is used as a call to action, encouraging users to help be apart of the change.