By Justin + Lauren, JustinplusLauren.com, Jul 2014
https://justinpluslauren.com/unusual-passages-outdoor-art-in-quebec-city/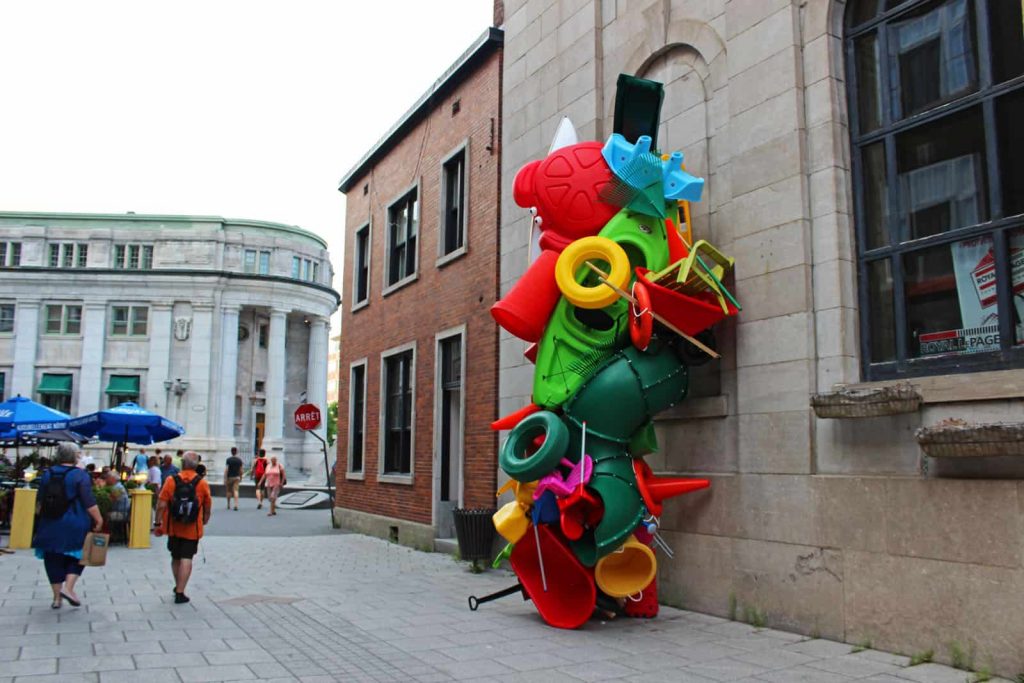 "After an eight hour drive from Toronto, we arrived in Quebec City at our hotel, Le Saint-Pierre in Basse-Ville (Lower Town). Our first thought was to grab some dinner as we were pretty hungry. Stepping out of our hotel and walking along the street that ran behind it (Rue Du Sault-Au-Matelot), we immediately noticed brightly colored objects hanging from the historic buildings. We discovered that these seemingly random items were a part of an outdoor art exhibition in Quartier du Petit Champlain called "Les Passages Insolites", or in English, "The Unusual Passages".
The project brings together professional visual artists and collectives of architects from the Quebec City area to deploy intriguing ephemeral installations over six sites.
Guest creators have produced unprecedented works that playfully bring the neighborhood to life while questioning our relation to the world and the urban public space. Their works reflect the strength and boldness of Quebec City artists.
With a pinch of irony, Stock en transit (Stock in Transit) playfully brings together an impressive number of colorful objects from our familiar surroundings. These polymorphous sculptures question the elusiveness of things as well as our tendency towards excessive consumption and hoarding of diverse objects, especially in the summertime."