by ALYN GRIFFITHS, Dezeen, June 22, 2019
JamesPlumb transforms demolition waste into collection of chandeliers and candelabra
London design studio JamesPlumb has reused twisted steel rebar and concrete rubble salvaged from demolition sites to create a series of delicate structures that hold candles.
The studio headed by James Russell and Hannah Plumb was interested in repurposing materials that are usually discarded when the foundations of existing buildings are uprooted during the demolition process.
"A large part of the design comes through the demolition process which bends and contorts the steel in completely unplanned ways," Russell told Dezeen. "We keep these shapes just as we find them, and the challenge is to combine the right pieces and arrange them to form a continuous loop."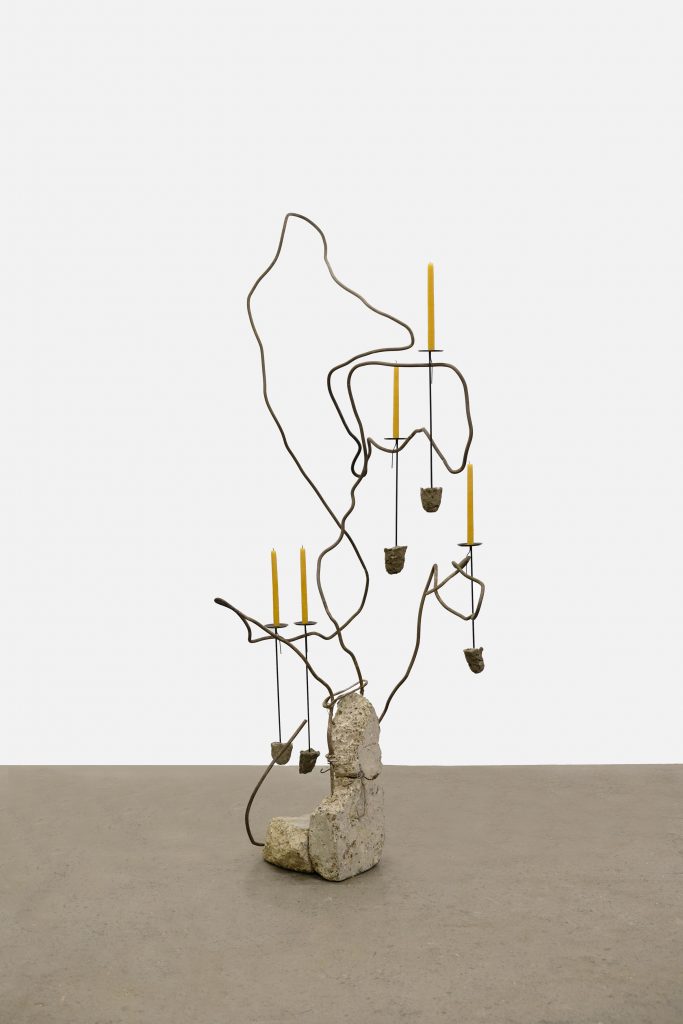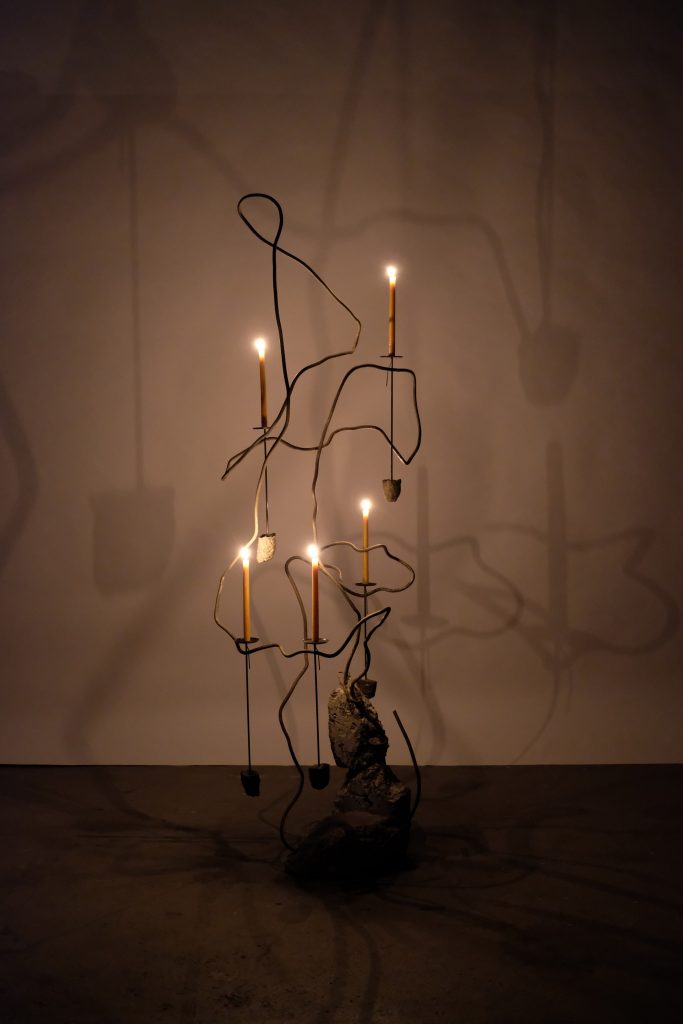 The interesting relationship between light and shadow is explored through these chandeliers and candelabra. The combination of steel, concrete and candle poses an artful contrast between brutality and delicacy.