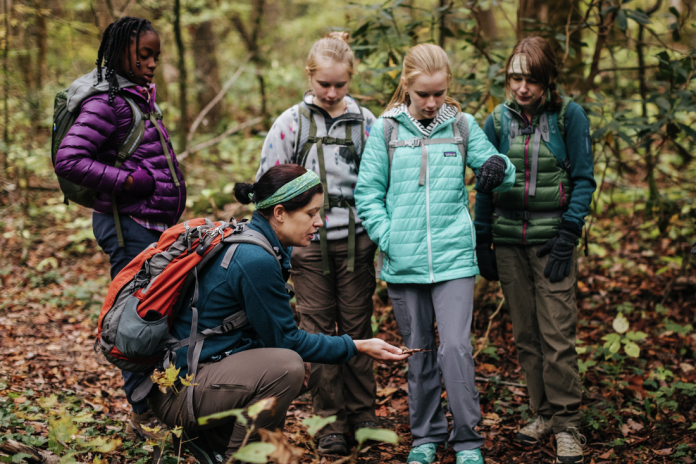 by: Aer Parris
Gender inclusion in outdoor youth programs has been a topic of discussion among organizations, communities and families for years. The conversation bubbled up again in May when the Boy Scouts of America (BSA) announced plans to change the name of its Boy Scouts program to Scouts BSA in February 2019. Ahead of the Scouts BSA launch, we were curious about the benefits and limitations of both all-gender and single-gender groups of young people exploring the outdoors.
The YMCA's BOLD & GOLD organization believes in the power of single-gender experiences. In the '90s, a study, commissioned by the American Association of University Women, showed a drop in confidence and corresponding academic achievement for girls starting in middle school. Around the same time, GOLD (Girls Outdoor Leadership Development), began as a way to promote courage in young women. A few years later, BOLD (Boys Outdoor Leadership Development) began, based on the success of the young women's program.
Courtney Aber, national BOLD & GOLD director, has seen the difference it makes to have young people gather in single-gender groups. She's observed that boys are more likely to show their vulnerability and talk about societal pressures, and girls are more likely to challenge themselves and beauty standards and discuss what it means to be a woman. Conversations around body image, confidence, masculinity and femininity tend to happen more freely and comfortably in single-gender settings, Aber explained. It's also a place to reflect on societal standards that put pressure on girls to always be feminine and boys to always be masculine. When placed in a setting outside of rigid gender roles, BOLD & GOLD believes it may be easier for young people to unpack those standards and see whether they want to subscribe to them.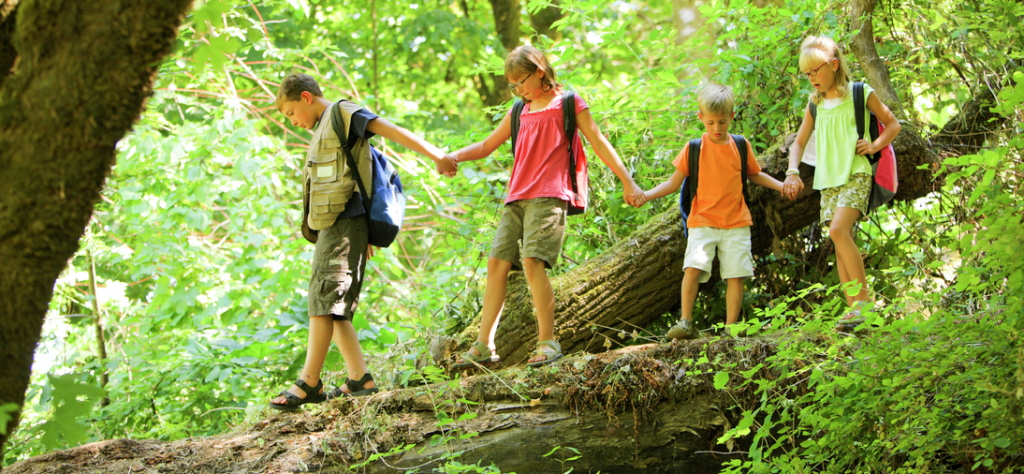 Some LGBTQ people and allies worry single-gender programming isn't inclusive of those who fall outside of the binary gender scheme. However, organizations like GirlVentures are broadening the definition. The group says girls refers to "gender expansive youth (cis girls, trans girls, non-binary youth, gender non-conforming youth, gender queer youth and any girl-identified youth)."
Other organizations advocate for all-gender programming, steering clear of single-gender trips. Simulating real-world interactions, all-gender programs can teach young people how to interact together in a collaborative setting. "They experience these really physical wilderness skills like making fires and carrying a lot of weight. It's important for coed groups to do those roles equally, to see that they're both equally competent," said Juliet Ramirez, assistant program director for Lasting Adventures, a Yosemite-based guiding service for young adults. In these settings, there may be less room to discuss the intricacies of gender norms, but more opportunities to break down stereotypes in an organic fashion.
There are even some organizations, like Outward Bound, that understand the importance of both single- and all-gender programs. Schmidt believes both types of programming have their benefits and downsides. In single-gender courses, he said, girls have more chances to be courageous and boys have more chances to be vulnerable. However, these courses don't mimic real-world scenarios, where genders are mixed.
Noting the pro's and con's of single and mixed gender outdoor programing is important as it highlights how beneficial outdoor experiences are. Changes in the environment help young people break from stereotypes and develop their own thoughts. This article is beneficial to my project as it highlights the importance of making sure girls get outside and are able to participate in activites that are not explicetly gendered.
Originally Published By: REI