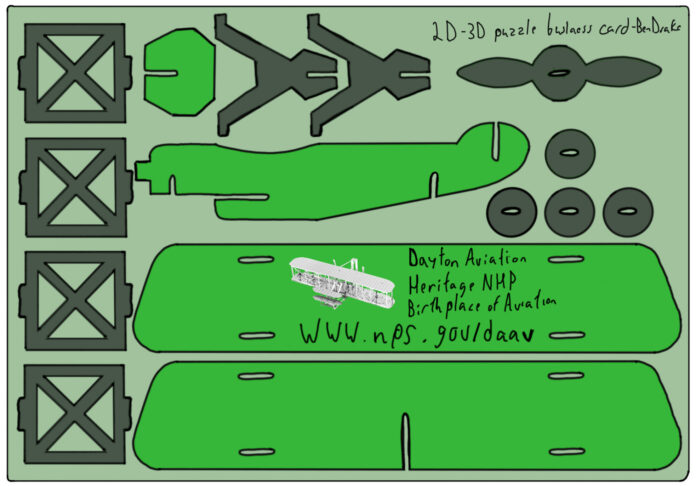 The puddle jumper toy that the NPS in Dayton uses currently to spread their message has a few flaws I attempted to address in this conjecture. Foremost is the plastic material of which the puddle jumper is constructed. This was part of the prompt but is also recognizable as an issue because these toys generally get thrown away at some point. Here I've devised a recyclable paper stock business card here.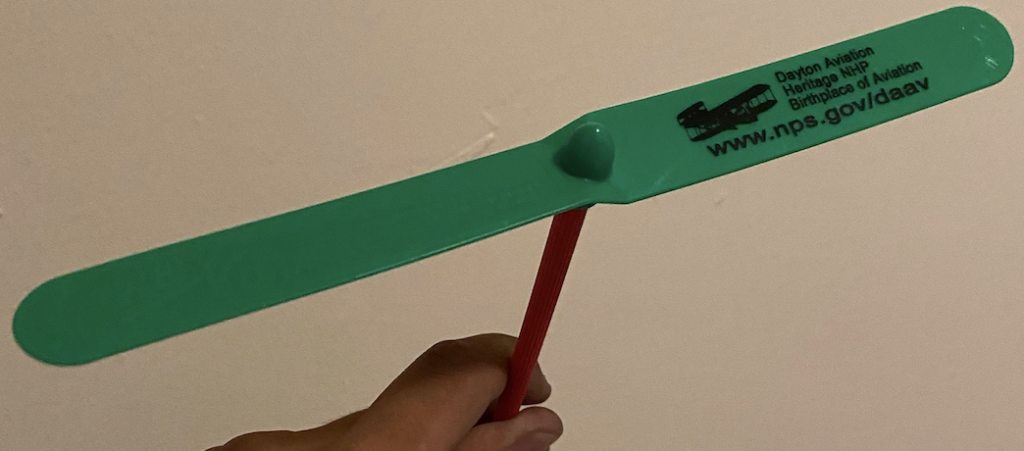 A secondary issue with these toys exists in that they are mostly given out to kids at events, like a school field trip to the Park's various sites. According to our partner, Ryan Qualls, these used to serve as a sort of business card before searching the park online was very easy. With these in the hands of primarily children, the website is likely not gaining much traffic from the puddle jumper displaying their info. By crafting this simple puzzle it is not only engaging to kids and adults, but can be stored as either a traditional contact card or the small plane sculpture with the information printed along the top.
While I altered an existing template to create the plane parts, I chose to redesign the pieces. This was done to not only make the model more closely resemble the Wright flyer, but also to use less material. Using less parts allows them to fit in the area of standard ID card while also allowing me to keep the plane model at a decent scale.
This conjecture's next steps would be to refine the pattern to even more closely resemble the Wright flyer, create that design as a vector, and laser cut a prototype business card to build.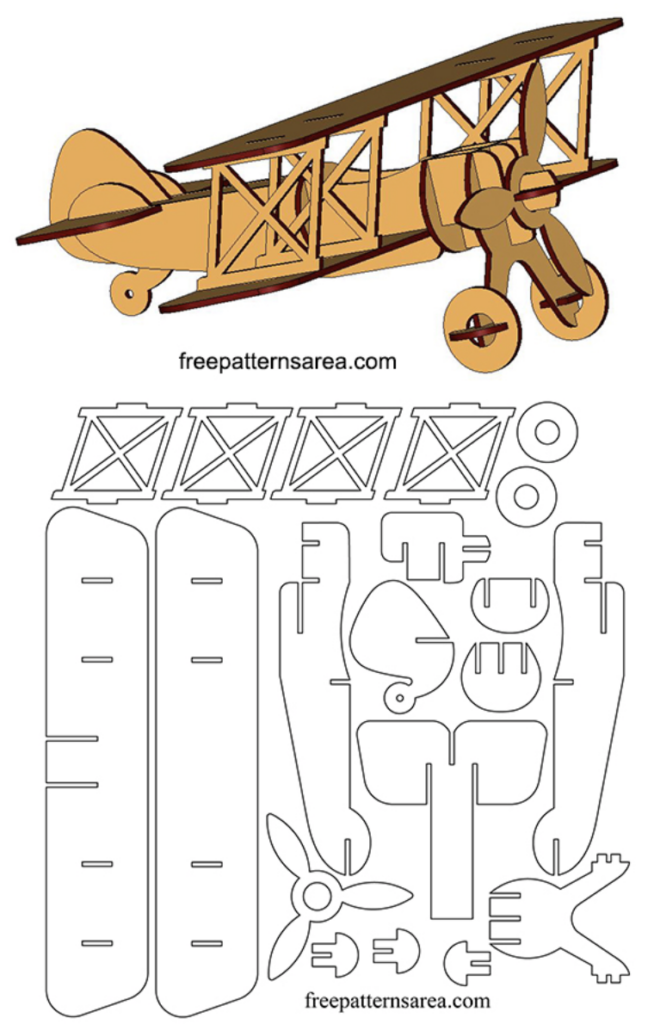 Sources
Freepatternsarea. (2023, June 25). Model Plane 3D laser cutting project. FreePatternsArea. https://www.freepatternsarea.com/designs/model-plane-3d-laser-cutting-project/