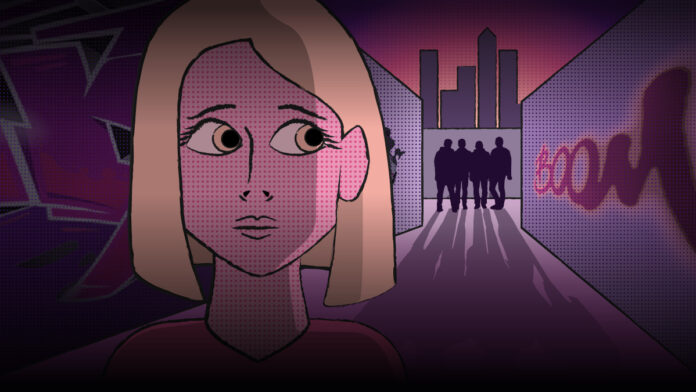 When navigating public spaces, women will often make decisions based on their perceptions of safety. Understanding what lies behind this fear of crime can help urban planners design more inclusive spaces, argues Pablo Navarrete-Hernandez.
The way women navigate the world through the built environments which surround them is definitively shaped by both lived experience and perception of safety, according to Dr. Pablo Navarrete-Hernandez in a recent publication, "Building Safer Public Spaces", co-authored with Dr Paz Concha and Arielle Vetro.
In many ways, the paper argues, women are excluded from participating in public spaces as a consequence of fear. From the mode of transportation they choose, to the route home from work they take, which gym to go to, or which park to take their children to – all of these daily activities are, to some degree, constrained by both devastating realities and heightened perceptions of crime.
In dedicating his work to efficient urban policies, former architect and current Visiting Fellow of LSE's Latin America and Caribbean Centre, Dr. Navarrete-Hernandez explains how providing practical environmental interventions to policymakers, through research, can help foreground the experiences of women in urban planning.
Feminist urbanism, he says, is helpful in defining the problem and locating its origins. "The theory says, and I would agree, that the planning and design of cities is male-dominated. So, as a result, there is significant bias over who gets consideration when building the public space," he explains. "At its core, we (the co-authors) are recognizing the need to include larger representation of women on those decisions."
Understanding what is behind people's fear of crime can help planners design inclusive public spaces
A distinction is important to make, Dr. Navarette-Hernandez notes, between urban interventions which center crime prevention, and those which prioritize reducing fear of crime and foreground the experiences of women and other marginalized groups. He says: "The built environment interventions that we currently implement in urban planning, they come from the criminology perspective – which of course, focuses on the perpetrator, not on those afraid of being victims. These are separate constructs with unique associated problems.
The purpose of the experiment is to understand the fear of crime and its impact on individuals, particularly those who are marginalized in urban planning. By focusing on this issue, the hope is to design urban interventions that prioritize the comfort, freedom and emotional safety of underrepresented groups. The result would be a more diverse range of interventions that better address the needs of these communities.
Reflective Analysis
This article can add as a great source of secondary research in my studies. By exploring this issue, I hope to gain a deeper understanding of the impact of fear of crime on individuals, particularly those who are marginalized in urban planning. My goal is to contribute to finding solutions that prioritize the comfort, freedom, and emotional safety of these groups in urban environments.
Source
How can urban planners build more inclusive cities for women?: LSE research. How can urban planners build more inclusive cities for women? | LSE Research. (2022, March 15). https://www.lse.ac.uk/research/research-for-the-world/society/unsafe-in-the-city-how-urban-planners-can-build-more-inclusive-cities-for-women