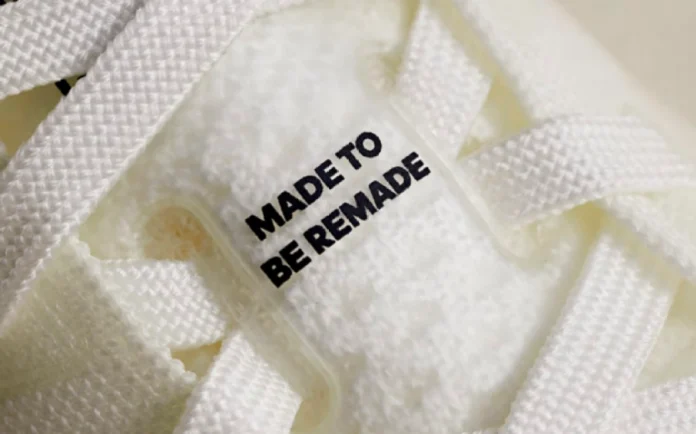 Embracing the circular economy and closed-loop design is the only way for brands to achieve business success while safeguarding the planet, according to Dharan Kirupanantham, a senior member of the innovation team at Adidas (Fairs, 2019).
The circular economy "is the solution," said Dharan Kirupanantham, who is an eco-innovation programme leader at the sportswear brand. "We don't see it any other way."
"This is not just good for the planet; this is good for business," Kirupanantham told Dezeen.
Kirupanantham is a member of the Future Team at Adidas, which identifies trends and investigates new materials and technologies for its products. He spoke to Dezeen after presenting Adidas' new Futurecraft Loop sneaker at a conference about the circular economy held in London last month. The fully recyclable sneaker is Adidas' first foray into the concept of closed-loop design, whereby materials used in products are infinitely reusable (Fairs, 2019).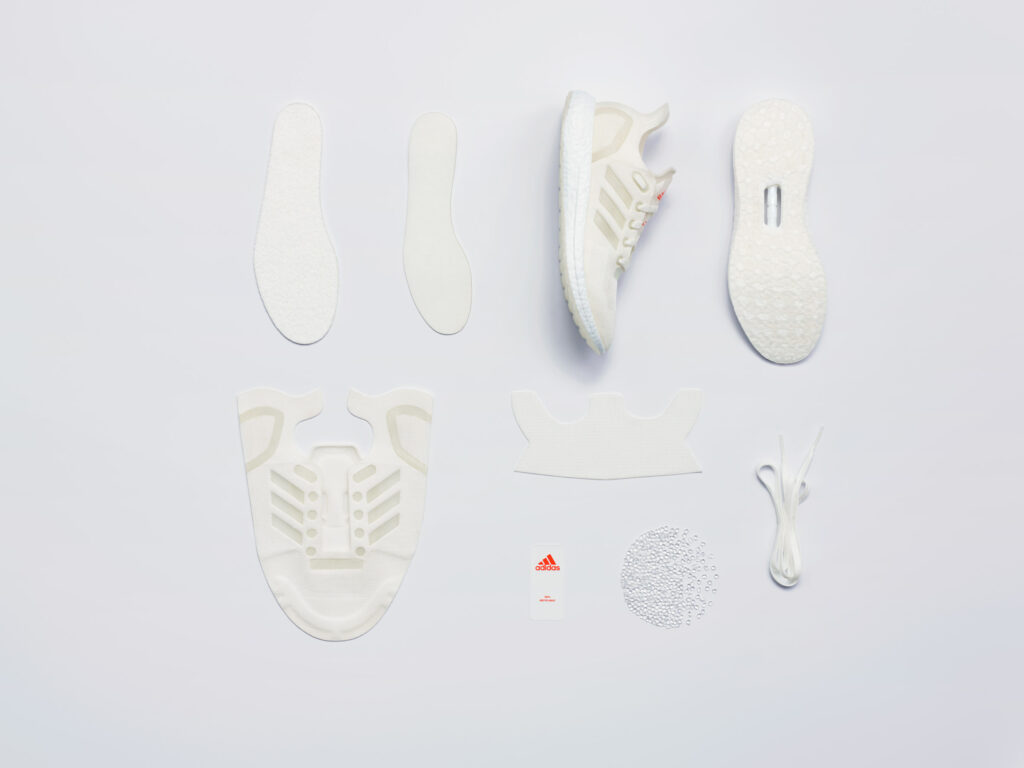 Closed loop "pure form of the circular economy"
Developing closed-loop products is seen as a key step towards turning the global economy into a circular one, in which waste and pollution are eliminated while natural systems are restored. The prototype shoe is made of a single recyclable material, thermoplastic polyurethane (TPU), meaning that at the end of its life the plastic can be ground up into pellets and reused (Fairs, 2019).
The closed-loop approach could in theory mean that brands no longer sell products to customers, but instead lend them materials that are returned later for recycling. "We look at closed loop as the most pure form of the circular economy," said Kirupanantham. "So you make something, someone uses it and brings it back somehow. And that is turned into a new product: a new shoe or whatever." (Fairs, 2019).
Personal notes:
It is encouraging to find that companies like Adidas have a department working on developing alternatives focused on lessening the environmental impact. For years the circular economy and concepts related to this model have been practically impossible to implement because they are very abstract or pose utopias. However, in the last 7 years, you can find different companies changing their business model to include materials, products, and services thinking about the environment. Whether due to social pressure or to generate greater profits, the change has been implemented. There is still much to develop.
Fairs , M. (2019, July 17). Adopting circular design is "good for business" says Adidas Innovation leader. Dezeen. Retrieved January 19, 2023, from https://www.dezeen.com/2019/07/17/adidas-circular-economy-closed-loop-design/