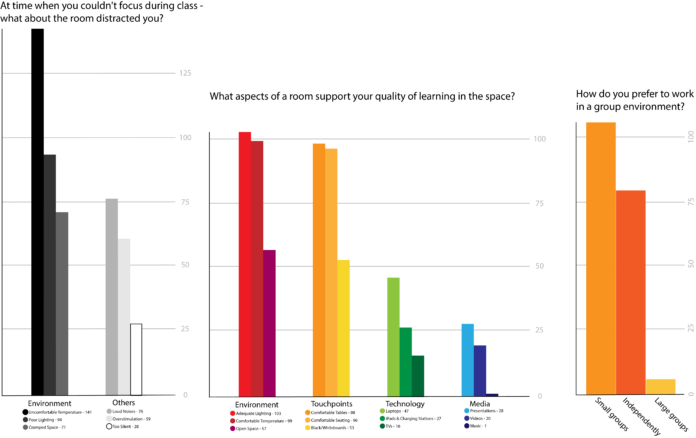 The DESIS Lag Research Team collaborated in our efforts to survey a large and variable audience, and as a result, several surveys were created and will be documented here. The first survey (distinguished by an orange color palette and a large sample size) was released by Sophie Stefanski to public research forums on the internet including places like Reddit and LinkedIn. The second survey (distinguished by a violet palette and a modest sample size) was released by Erika Strazinsky to Columbus communities via Facebook and other social media.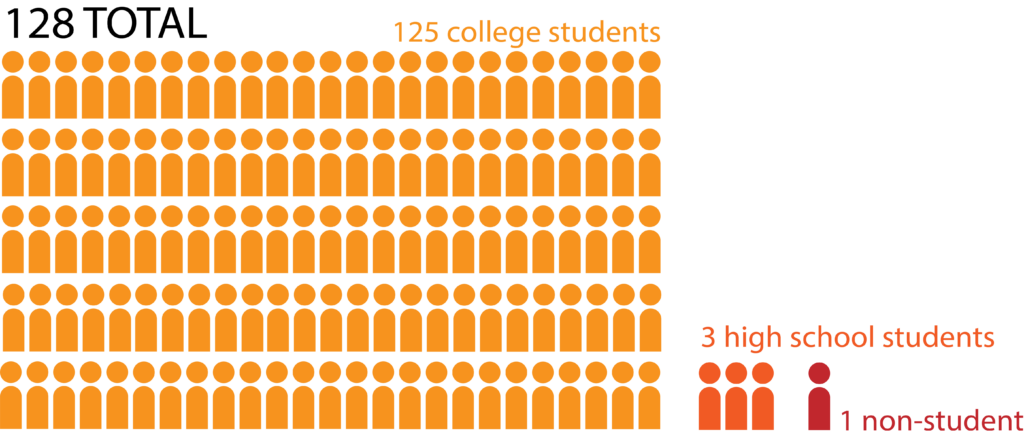 Firstly, the group gauged the participants relationship to their places of work/collaboration, and how distraction impacts their day-to-day.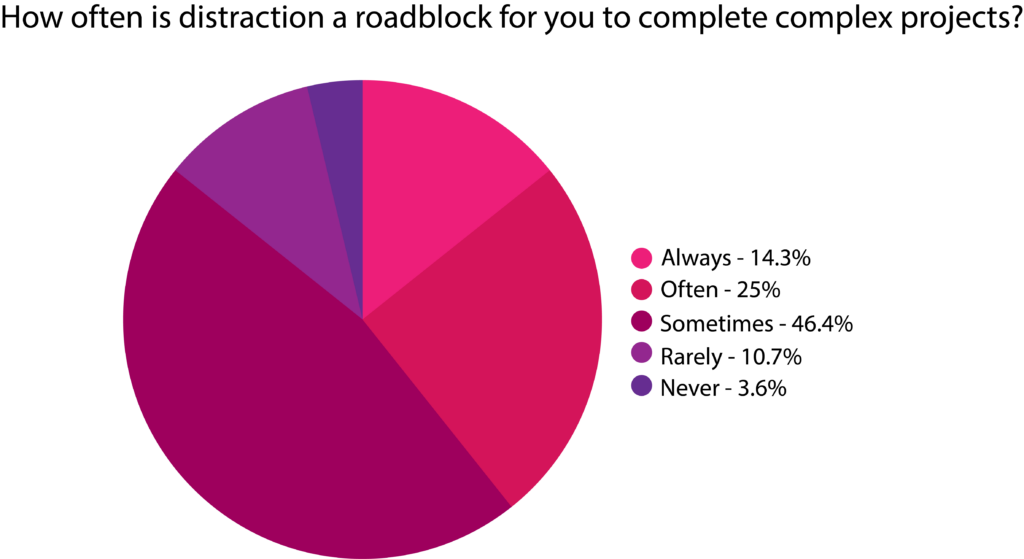 We then wanted to gain an understanding of what exactly makes a room a place where one can get work done. The group asked a series of questions about focus, engagement, comfort and more.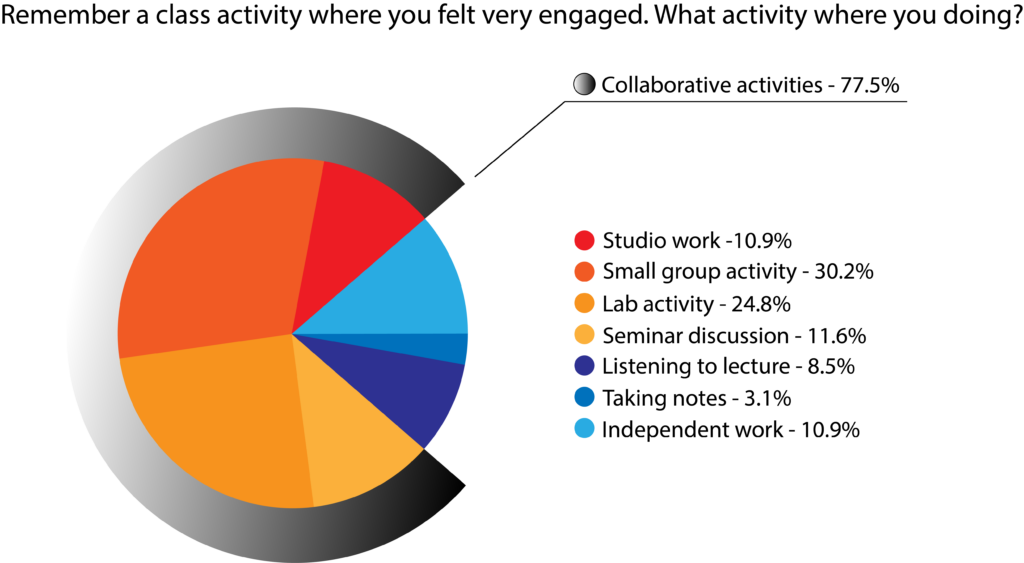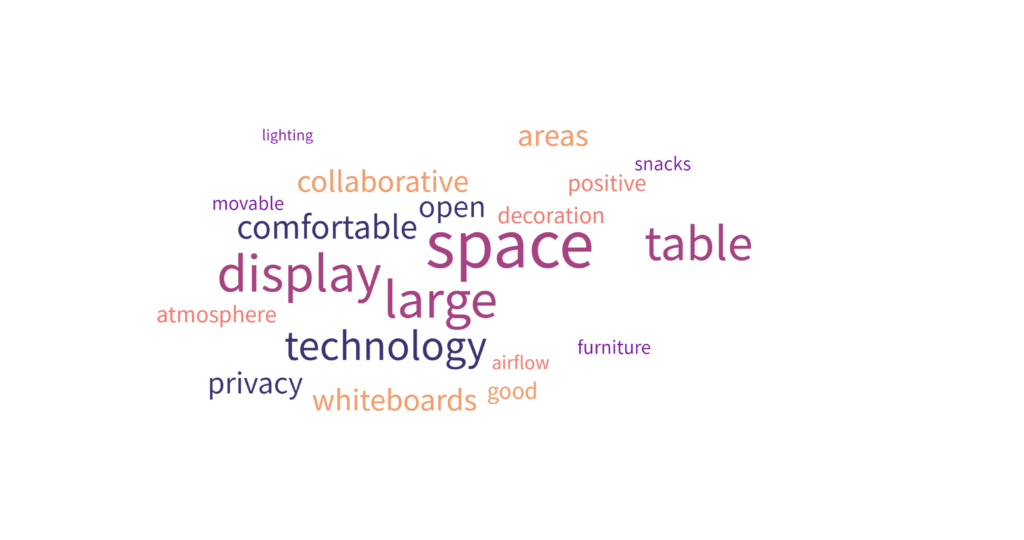 The final part of the survey tasked participants with answering questions related to technology and their familiarity with it, as well as their willingness to learn more. Below are the a few comparisons. Take particular notice where the most volume of the graphs lie.