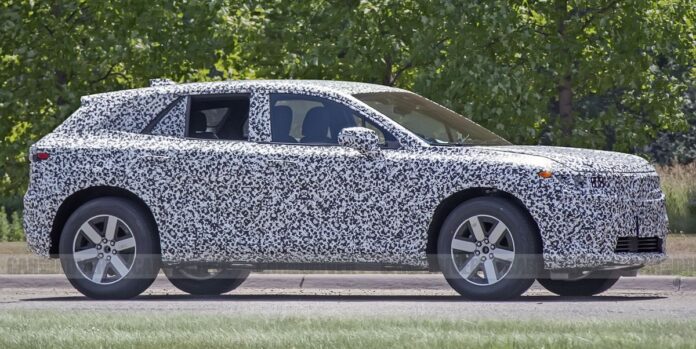 Summary:
The Honda Prologue is set to release in 2024 and new images of the prototype have been released that are slightly different than the rugged looking sketch released from Honda in previous months. The Prologue is a collaboration between Honda and GM and will be powered with GM's Ultium battery packs. The Prologue is set to offer front, rear, and all wheel drive configurations with possible single or dual motor setups.
This prototype has a similar look to the new reveal of the Chevy Blazer EVs meaning it will most likely be in the same category of midsize-crossovers. Similarities to the Blazer EVs include the stance, long wheel-base, short overhangs, and side profile. This is just a prototype, though. Once details like the head and tail lights as well as wheels and trim are set in stone, it will have its own Honda look.
Analysis:
Honda, alongside other car brands, is not only expanding the breadth of EVs they offer. They are using some of these new EVs as a way to collaborate with other car brands, like the collaboration with GM on the Honda Prologue. The Prologue prototype's similarities to the Chevy Blazer EVs show that the collaboration with GM is for more than just the Ultium battery packs. With the United States being such a car-centric country, its great to see car brands collaborating to make vehicles more green. The collaboration might also prove useful to keeping up with demand.
Source:
Publisher: Car and Driver
Author: Joey Capparella
Date: July 27, 2022
Link: https://www.caranddriver.com/news/a40731264/2024-honda-prologue-ev-suv-spied/