Let's be honest: The stress of moving doesn't stop when you've forked over a deposit and packed up your old home. Unless your new space has identical measurements as your old one, you'll have to scheme up an entirely different layout — and purchase new products to match. Ugh. The good news is it doesn't have to be that way. In reality, there are plenty of modular furniture pieces that can grow or shrink as your space does.  If you ask us, the concept of modular furniture is pretty brilliant. It's an easy way to keep your design style consistent as you move from place to place, plus you don't have to think about buying or selling anything. The best part? They're also designed to make moving a breeze. Never purchased modular furniture before? We're here to help! Whether you're looking for easy-to-move couches, storage units, or dining chairs, check out our 10 favorite finds below.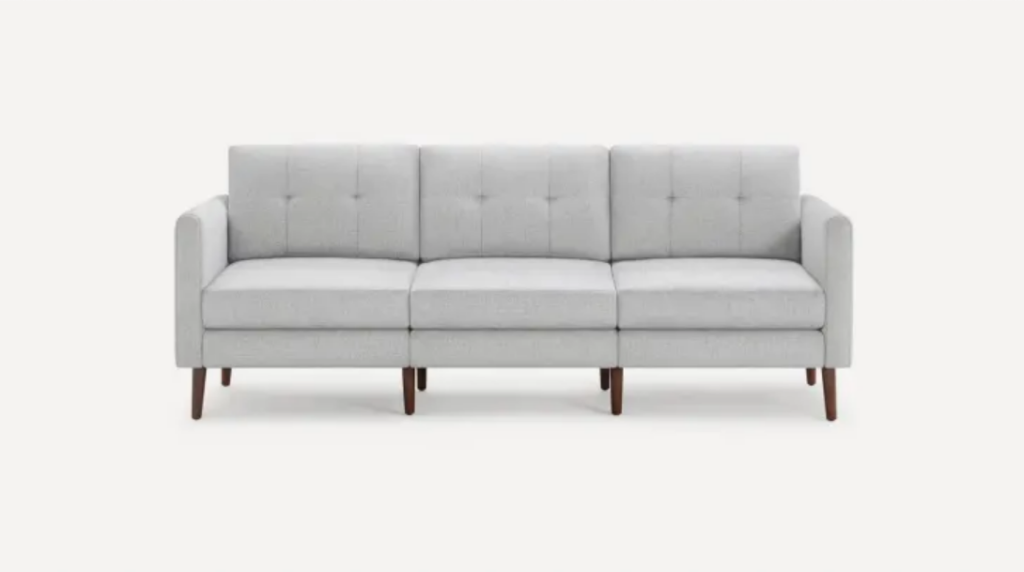 Burrow – $1595.00
Looking for a traditional couch that's easy to pack up and move? Give Burrow a try. At first glance, the company's Nomad sofa looks like any other couch. But in reality? It's held together by discreet latches. Instead of recreating Friends' iconic "Pivot" scene, you can unhook the latches and carry down your couch piece by piece. […]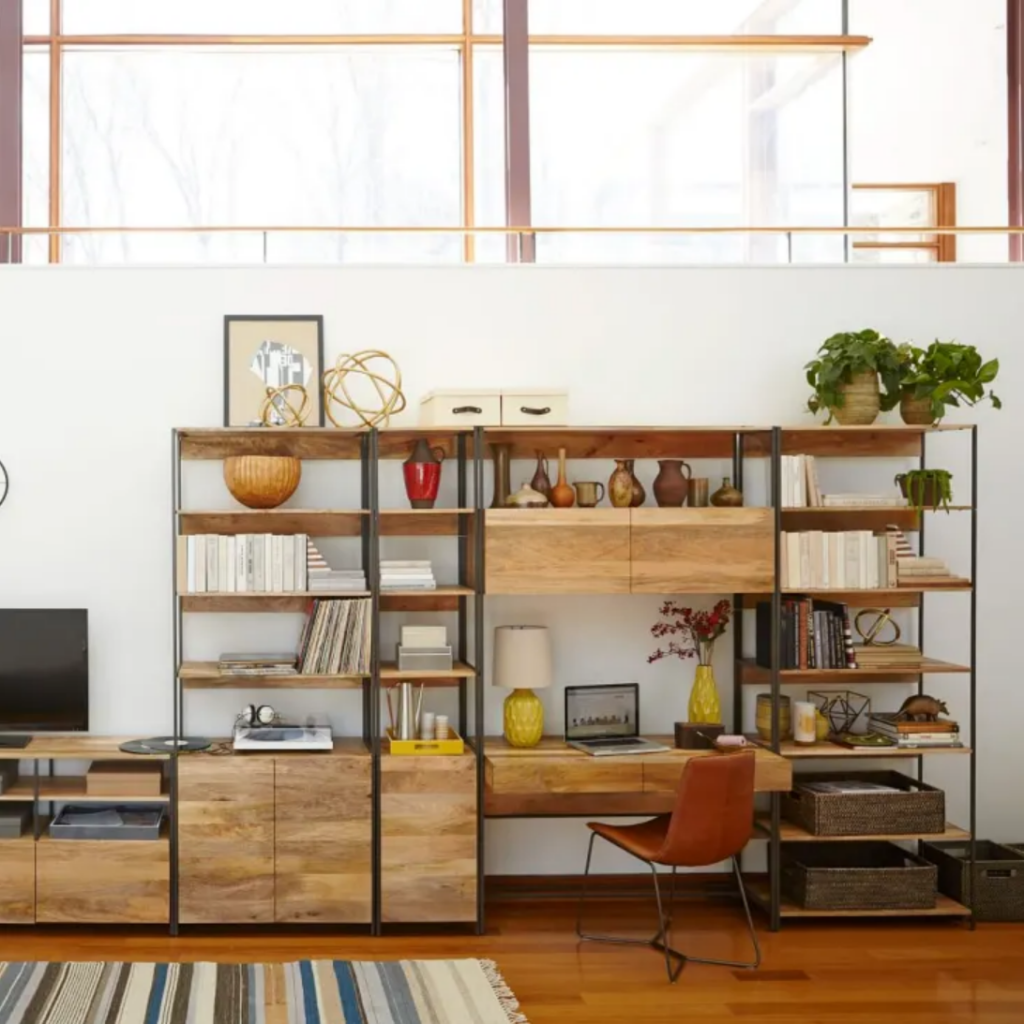 2. Modular – Industrial Storage
West Elm – $599.00
Creating the perfect shelving layout takes time and space — the latter being something you may find yourself having more or less of as you move from space to space. With West Elm's Modular Storage collection you can pick from a range of pieces for everything from media storage to shelving space. The best part? Its freestanding design means that you can easily pair it with other pieces in the collection to create a set that's right for you.

[continues]
---
Mulvey, Kelsey. "10 Modular Furniture Pieces That Move as Easily as You Do." Apartment Therapy, Apartment Therapy, LLC., 17 Nov. 2021, https://www.apartmenttherapy.com/5-modular-furniture-pieces-that-move-as-easily-as-you-do-36625037.
---
This article is a collection of links to furniture and furniture collections for sale that are easy to move and/or are customizable– both qualities I need to think about in designing for the DPP space. Not every piece in the list is truly "modular", from my assessment, but this is still a good resource of designs and manufacturers to look into for inspiration and knowledge of what's been already done. We're all familiar with folding chairs and collapsible tables, but making easy to move furniture that is high quality in form as well as stylish ("designerly") is a difficult task.