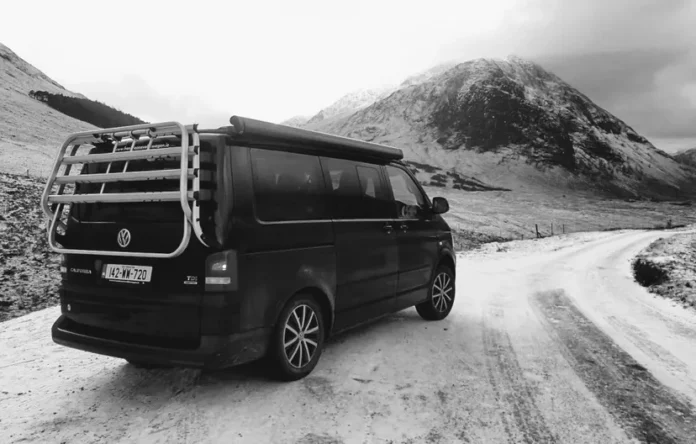 Volkswagen make the archetypal camper vans – there's no way of avoiding their history and legacy when it comes to deciding on what to buy. Style and grace, coupled with great design. They are icons of the camping world!
The flagship VW California is certainly one of the best specified campervans on the market in terms of the campervan accessories which are included as standard. Many years of design expertise have been directed at best-utilizing the available space as efficiently as possible. Nearly every nook and cranny has been exploited in order to fit tables, chairs, cupboards and drawers into the Caravelle base structure whilst keeping room for comfortable seats and beds.
We consider it a sensible idea to try and optimize the remaining space by carefully selecting any accessories you buy for your VW camper – not only does it mean less volume is consumed by the gadget itself, but it also has knock-on effects of making packing simpler, reduces clutter and gives more space for you to lounge around in – always a winner in our books!
Analysis
Customizing a camper van could be seen as an art form as it is an expression of people's individualistic styles. Not only can adding accessories to your van be functional but it can be aesthetically pleasing. Customization doesn't always have to be for functionality, it can also be an expression of your own style.
Source
"16 Best VW Campervan Accessories – Awesome Camper Gadgets." Camping Secrets – Outdoor Guides and Reviews, 3 Jan. 2022, https://campingsecrets.co.uk/vw-campervan-accessories/.