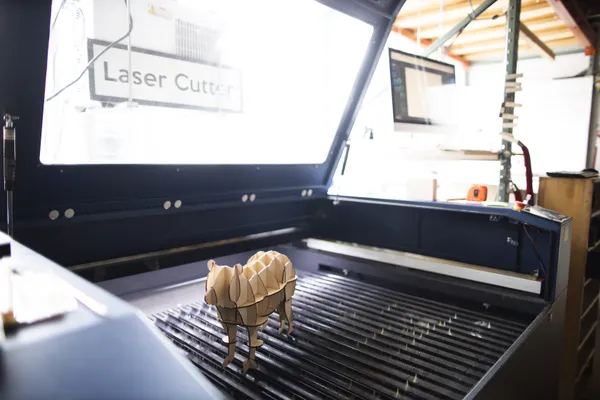 Summary:
"A growing number of makerspaces have ceased operations or are under threat because of rising rents, building redevelopments and not enough cash flow to cover costs.
Unsustainable business models are partly to blame. To be successful, makerspaces need to expand their audiences to include not just artists, but also entrepreneurs and startups, says Shannon Hoover, managing director of Fuse33 Makerspace in Calgary.
Meanwhile, some makerspaces are being launched or rebuilt based on new business models that reach wider audiences and, in some cases, with the support of governments. An example is the 20,000-square-foot Yukon Innovation Hub in Whitehorse, which received $3-million in combined federal and territory funding, which includes manufacturing equipment and educational workshops for potential innovators.
n Calgary, Mr. Hoover says makerspaces such as his Fuse33 are tapping into new market opportunities and filling a void that other organizations have missed. Fuse33 moved into a larger 8,500-square-foot space in early 2018, up from about 2,800 square feet, with a focus on helping startups launch businesses. Some entrepreneurs using the space include a doctor making orthotics, a gaming company producing tokens and an Indigenous artist making earrings.
Makerspaces need programming, such as classes and workshops, to be sustainable today, says Derrol Salmon, director at York Region Makers, a not-for-profit organization with a 5,000-square-foot makerspace in Newmarket, Ont.
"You need to provide a space that is a destination and give them a reason to be there," says Mr. Salmon, whose government-funded makerspace was launched in 2016 and was moved to a new location in the centre of Newmarket earlier this year."
Analysis:
I enjoyed reading this article because it gave the business point of view of makerspaces. In a way, the DPP lab is a makerspace, and the goal of it is to open it to the public, not just designers. This article points out that the current problem of makers spaces is that it is only known and only used by "makers" which usually applies to artists and designers. The article suggests changing the business plan so that it encourages businesses to come and innovate. Current makers spaces around the world are forced to close because of the costs associated with running one; they are not making enough to sustain this. The article suggests using makers spaces to help businesses make a profit, as well as having classes and workshops to help people learn to use the tools.
This brings me back to the usability of the HYVE, no matter how the space is organized, if people don't use it, it will stay untouched. Addressing this knowledge gap could be such an interesting way to spin the project. It really gets me thinking about what could be in the space to encourage people to use it despite it being a new technology. The user experience is just as important as the physical space.

Source:
Bouw, B. (2019, July 29). Makerspaces under pressure to revamp business models. The Globe and Mail. Retrieved September 8, 2022, from https://www.theglobeandmail.com/business/small-business/managing/article-makerspaces-under-pressure-to-revamp-business-models/