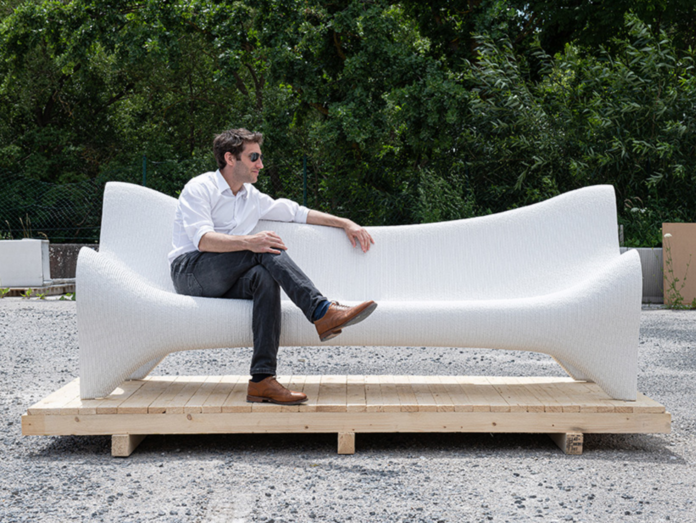 Author: Philipp Aduatz
Date: 07/27/2020
commissioned by interior designer kara mann, philipp aduatz has created a large collection of custom-made 3D printed concrete furniture pieces for a private client in chicago. for this project, philipp aduatz has cooperated with austrian start-up incremental3d, which produced his 'digital chaiselongue' for milan design week in 2018.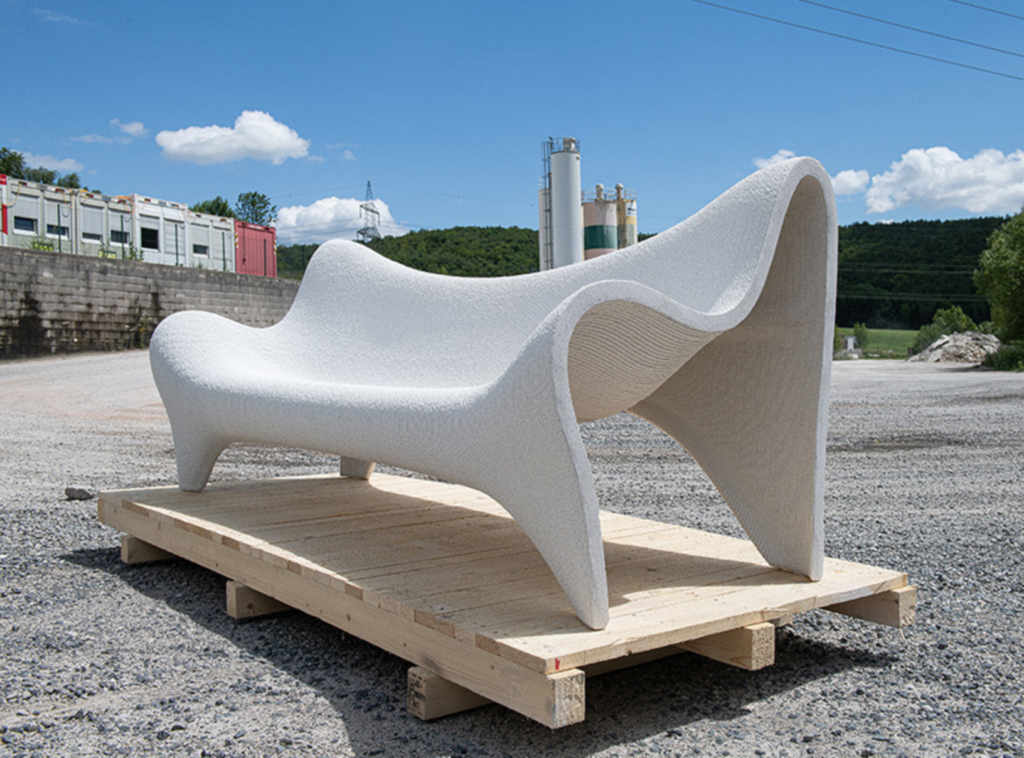 the biggest challenge and innovation for this project was to develop a suitable reinforcement technology to provide the load capacity for the design language of philipp aduatz. by its nature, concrete is a material with very little tensile strength; therefore, it should be reinforced. in this case, a customized semi-automatic strategy was developed.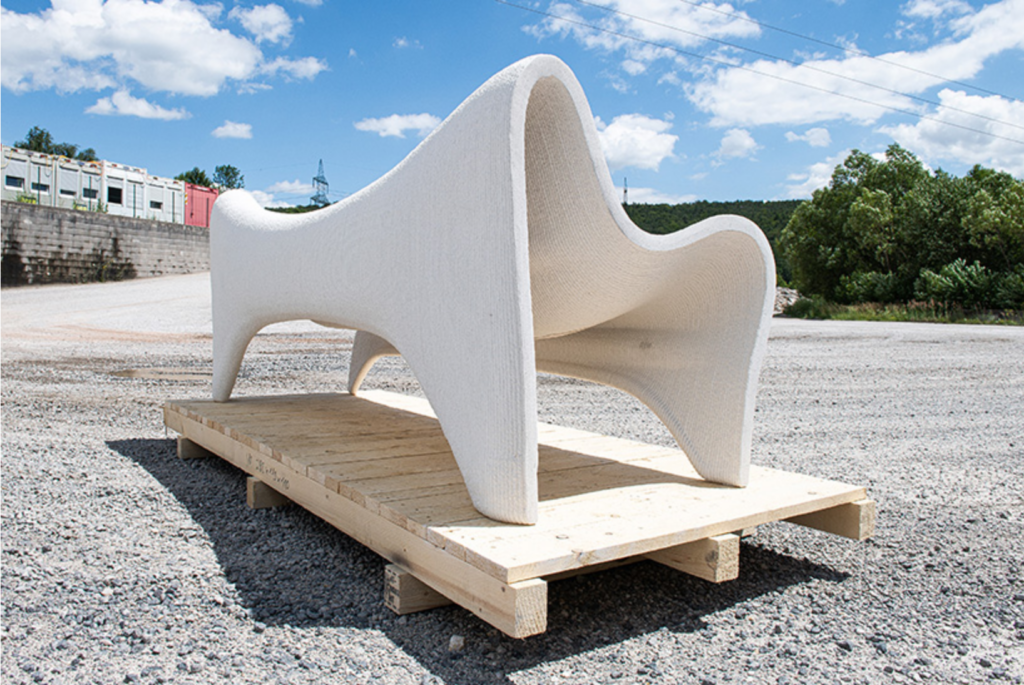 the required pay loads had been calculated, tested and proved by the high performance of a specific combination of glass fiber rods and carbon textile reinforcement. this was visually perfectly integrated into the design. the commission consists of two large sofas, two chairs and a 24-foot-long bench divided into three segments. each item has been produced in one piece with a minimum thickness, and has been placed in a permanent outdoor environment.
Analysis:
I had to include at least one example from the world of furniture because, by my estimation, it is a the second most common use for large scale 3D printing behind housing structures. There is so much out there, but I think there are some really valuable lessons from Aduatz's designs. First is the use of embedded reinforcements to achieve a desired "design language." In essence, this says that if concrete doesn't naturally allow for a given form, there are ways around it (within limits). My second takeaway is that concrete can be comfortable. The hard, cold, unforgiving material is generally seen as a non-ideal seat, but through attention to ergonomics and minimizing extreme texture from the printing process, Aduatz creates a bench that looks genuinely appealing to sit in and directly contact.
Source: https://www.designboom.com/design/philipp-aduatz-3d-printed-outdoor-concrete-furniture-07-27-2020/