Source: https://www.instacart.com/company/updates/instacart-streetwear-fashion-designer-anwar-carrots-launch-limited-edition-collection-exclusively-on-ntwrk-app/
Overview:
First-ever collaboration with renowned designer Anwar Carrots, founder of the coveted Peas and Carrots streetwear fashion and accessories brand. The limited edition capsule collection celebrates Instacart and Anwar's shared affinity for the carrot icon and will be sold exclusively on NTWRK, the premier North American Livestream shopping platform for Gen Z and millennials, during an August 5 episode featuring Anwar on the NTWRK app.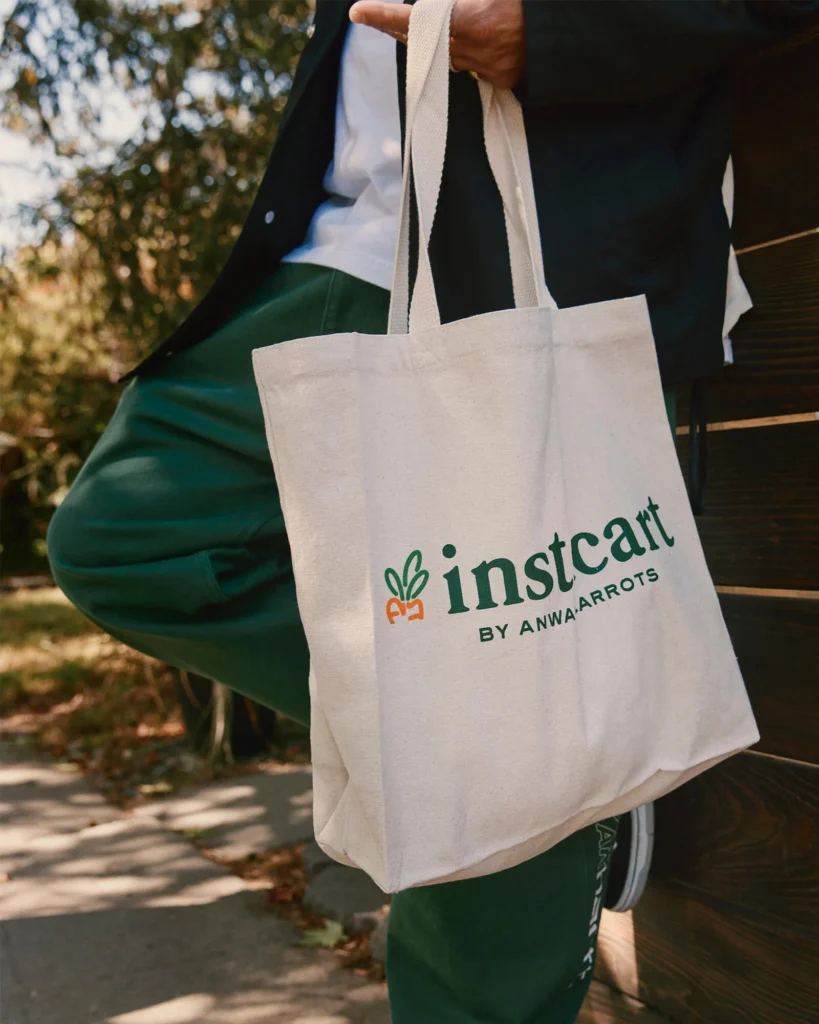 "Instacart has become more and more of a household name over the last ten years as we've grown from powering the technology that enables grocery delivery to other essentials to millions of families across North America," said Rogelio Magana, director of the brand strategy at Instacart. "When we met with Anwar and the Carrots team, we knew immediately that teaming up would be a perfect way to pay homage to our shared carrot heritage and help usher in the next generation of the Instacart community. Streetwear culture drives broader youth culture and there's no designer better suited to introduce Instacart to new audiences than Anwar." This special collection is an ode to all of the caretakers out there showing up and providing for their loved ones.
Analysis:
I found this article interesting because it mixes two very different mediums to create a profit off grocery store merchandise. The project considers customer satisfaction and aesthetics to feel welcomed in an online shopping community. I feel this could relate back to my project because brand strategy and inclusion are important parts of building a positive and supportive experience in any situation in life. It gives a voice and appreciation to the caregivers of the world like grocery workers. It sparks the question of how I could use visual icons and incentives to create a holistic grocery shopping experience.