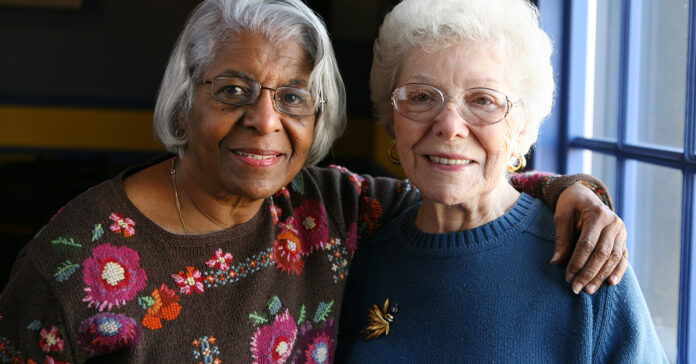 "
According to a 2016-2017 report from financial services firm Prudential, 48 percent of LGBT survey respondents consider themselves spenders, compared with just 32 percent of the general population. Also, 4 in 5 LGBT households report that high debt levels make managing household finances difficult, according to a 2017 survey from MassMutual.
Of course, higher LGBT living costs aren't all due to frivolity. Many parts of the country are not welcoming to the LGBT community, and areas that tend to come with higher price tags. For example, Manhattan and San Francisco are well known for being both LGBT-friendly and budget-unfriendly. Living costs in the respective areas are 195 percent and 118 percent above the national average, according to research firm Sperling's Best Places. On the other hand, the states with the lowest living costs – West Virginia and Arkansas at 17 percent below the national average and Oklahoma at 16 percent below average – are also among the 20 states that do not have hate crime laws specifically protecting LGBT people.
Schneider adds that, on top of the emotional stress of having to hide in that way, such a life can also be financially stressful because of job insecurity and the inability to pursue higher incomes. He notes that transgender people are more likely to have household incomes of $12,000 or less. In fact, according to the most recent U.S. Transgender survey, 29 percent of respondents are living in poverty, compared with just 12 percent of the general population. "They don't want to put themselves in positions of risk or seek out situations that might turn out to be threatening," Schneider says. "They almost live behind closed doors."
Lesbians, too, face different financial hurdles. In general, women tend to get paid less than men, with women of color receiving the lowest pay on average. So, households headed by two women of color, especially, can struggle to make ends meet.
Remember to think about the long term and save as much as you can for the future, too. For many in the LGBT community, doing so may never have felt necessary. After all, if you've struggled with your identity, you've likely had to focus on surviving the present. But while longevity risk plagues much of America's aging population, whether gay or straight, cis- or transgender, LGBT people often need to save even more to afford their longer lives.
"As a community, we face discrimination in retirement," says David Rae, a financial planner based in Los Angeles. "Your dream retirement will likely be in a more costly location with a higher cost of living. You also will be left to pay for more care than others in similar positions."
Estate planning can also be extra tricky for the LGBT community, particularly if you remain unmarried. "Even though same-sex couples may feel fully supported by their families with respect to their relationship, funny things happen when there are assets at stake," says Natalie Colley, an analyst at financial planning firm Francis Financial in New York.
To protect beneficiaries and ensure your wishes are carried out once you pass, Colley recommends consulting with an estate planning attorney experienced with same-sex couples. And consider placing your assets in a trust to be passed onto your partner or other beneficiary of choice.
Analysis:
This article laid out some fundamental reasons as to why queer people struggle more financially. Although, it did not really consider the situation with a critical eye. They didn't go into depth about how queer people can become financially literate in a practical way. The subjects of the article are valid within their experience of how they became financially literate, but it isn't a solution to the problem and seems very pull-yourself-up-by-your-bootstraps in a way. While they offered some quality situations attributed to the financial gap in the members of the community, I want to dig deeper into the effect of the heteronormative way that we view personal finances now, and the faulty financial education system that champions white people's view of financial literacy. I included so much of the article because it is a good reference and gives me a jumping off point to diagnosis the faults within established social constructs.