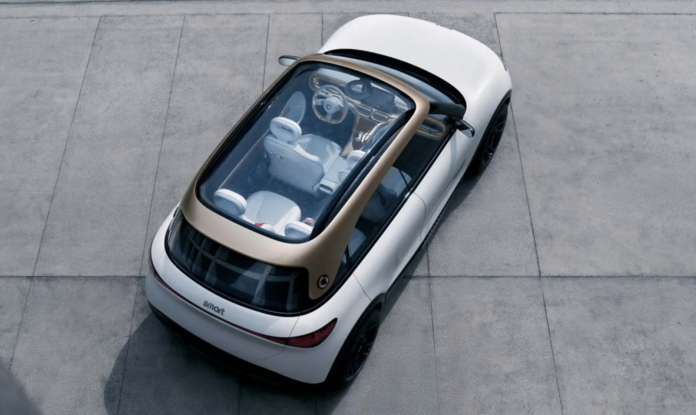 "Smart Automobile Co. Ltd. is a German automaker founded in the '90s known for its "cute" and compact cars perfect for crowded urban centers.
The electric SUV is also designed without a "b-pillar," so when the doors are open, there is an unobstructed view through the entire vehicle. To create an immersive experience, the Concept #1 SUV was designed with unique lighting and sound elements, moving harmoniously to the music throughout the interior.
Although the exterior is quite small on paper compared to other EVs labeled as SUVs, its lack of b-pillar and panoramic glass helps the interior remain quite roomy.
The new smart Concept #1 is the first glimpse of our vision of a new and sustainable mobility. It's characterized by progressive design, premium equipment and advanced technology.
What is interesting about this is the placement of interior to move music and light through the vehicle efficiently. The none obtrusive windows, the floor lighting and the "floating" chairs make it hard to lose something in a vehicle like this. The lack of plastic dash or center console lets the user customize how sound flows through the vehicle. The interior is design so sound can be muted or enhanced, which also allows for better communication through out vehicle. Many modern concepts are about workspaces, not enjoying music together.