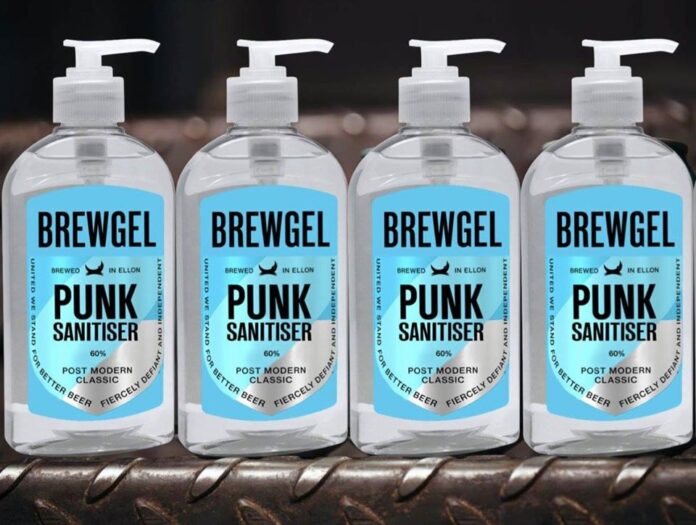 Alcohol companies and chemicals giant produce hand sanitiser
With the coronavirus spreading particularly easily through people touching surfaces, hand sanitiser is crucial to stopping it in its tracks.
It's also required to protect healthcare workers when caring for infected patients but the huge demand has created a global shortage – meaning a wave of companies have entered a market traditionally dominated by the likes of Dettol in the UK and Purell in the US.
Petrochemicals giant Ineos, Britain's biggest company by sales, has stepped in by drawing up plans to open a new plant just outside Middlesbrough, in north-east England, which will be capable of producing a million bottles of hand sanitiser per month. This will be replicated with another factory in Germany.
The company, which hopes to have the UK plant open by the first week of April, will make both large push-dispenser bottles that will be supplied to NHS hospitals for free and small pocket-sized bottles for sale through supermarkets and pharmacies.
It has also increased production of ethanol and isopropyl alcohol – which will be used in hand sanitiser – at existing plants in Scotland and Germany.
Ineos, which has operations ranging from oil and gas to plastics, already produces rubber gloves, PVC saline drips, syringes, ventilators and medical tubing for the healthcare industry.
Announcing the plans, founder and chairman Sir Jim Ratcliffe said: "Ineos is a company with enormous resources and manufacturing skills.
"If we can find other ways to help in the Coronavirus battle, we are absolutely committed to playing our part."
Given that the Centers for Disease and Control Prevention says sanitisers need to contain between 60% and 95% alcohol to be effective at killing microbes, breweries and distilleries are also playing a key role in retooling production for the Covid-19 pandemic.
They are following the World Health Organisation's approved recipe of denatured raw alcohol, glycerine and hydrogen peroxide.
Scottish craft beer brand BrewDog diversified its operations in March by unveiling Brewgel Punk Sanitiser, which will be given away for free to charities and an Aberdeen hospital rather than sold.
President Trump has praised the role of Pernod Ricard SA, the French spirits empire behind brands like Absolut vodka and Jameson Irish whiskey, which has begun making about 5,700 gallons of hand sanitiser each week at distilleries in the US.
North America vice-president Melissa Hanesworth, who came up with the idea for her company, told MarketWatch: "The trick to making hand sanitiser is that you have to denature it so people don't consume it, which is the opposite of what we do."
Budweiser maker Anheuser-Busch InBev NV, rum giant Bacardi and numerous independent companies have also contributed to the hand sanitiser effort.
Three factories owned by luxury goods group LVMH that usually produce Christian Dior, Givenchy and Guerlain perfumes have also been switched to make hand sanitiser for French hospitals.