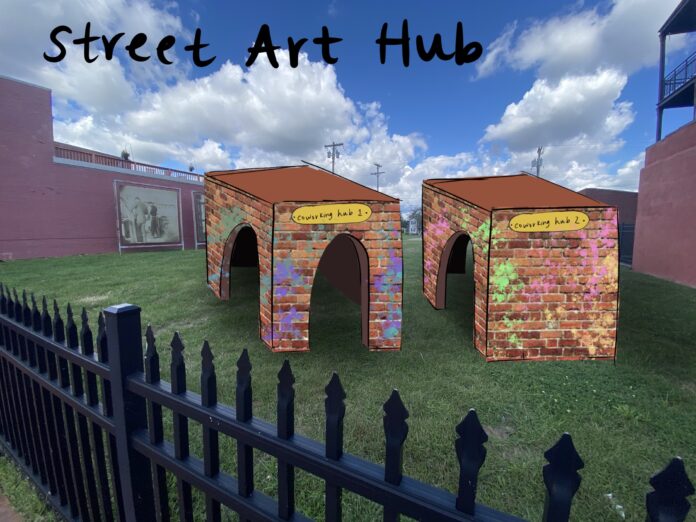 This design conjecture not only embraces the modernity of arches, but the historic brick and street art appeal of downtown Dayton.
These unique "hubs" would be designed for groups or individuals to sit with one another in privacy from the other groups of professionals. The brick would allow local artists to create unique pieces of art, perfect for drawing members of the neighborhood for a photo-op. By attracting users, they would be intrigued to come back and use the space for a collaborative and creative working session.
This idea of murals also matches the new food hall going in across the street; this guarantees capturing the same excited user for both spaces, while honoring the historic look of the neighborhood. Being able to showcase local artists or volunteer groups would also be a cool way to get members of the community super involved.
The brick aspect of this conjecture would allow for some noise control as well as shade. This design would require the client to provide their own seating within the hubs, but they would be large enough for both a centered table with several chairs. Multiple hubs could span the entirety of the site, making it extremely easy for many groups of professionals to use the site at one time.