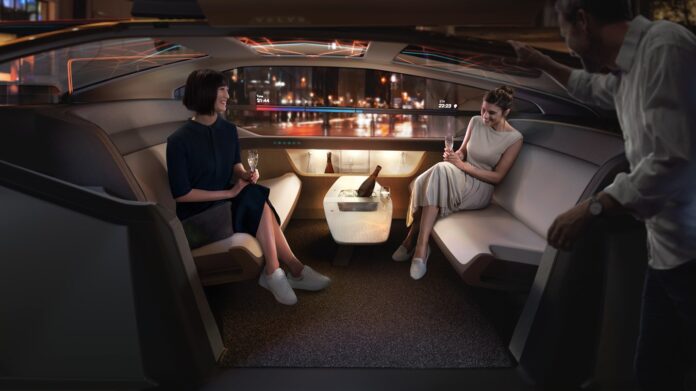 Author: Volvo Car Newsroom
Date Published: September 5th, 2018
Publisher: Volvo
Link: https://www.media.volvocars.com/us/en-us/media/pressreleases/237020/volvo-cars-new-360c-autonomous-concept-reimagining-the-work-life-balance-and-the-future-of-cities
---
Where would you live if you could commute each workday in an autonomous driving, fully-functional, connected, comfortable, mobile office space? What if the service was provided via an on demand subscription basis? Or what if it was provided by one employer yet not another – which company would you work for?
This is a mere glimpse of a myriad of scenarios and questions raised by Volvo Cars' new Volvo 360c concept, revealed today as part of the company's vision for the future of travel – autonomous, electric, connected and safe – and which may allow Volvo Cars to enter new growth markets.
The concept environments reflect the potential for change in the fundamental structure of how people live, by transforming unproductive or boring travel time into useful and enjoyable minutes or hours on the road.
Fully autonomous and electric travel offers a range of advanced safety and environmental benefits, such as less pollution, less traffic congestion, and related health and lifestyle advantages for those living in cities. It also opens up possibilities for more residential freedom, reduced pressure on real estate pricing and more affordable home ownership.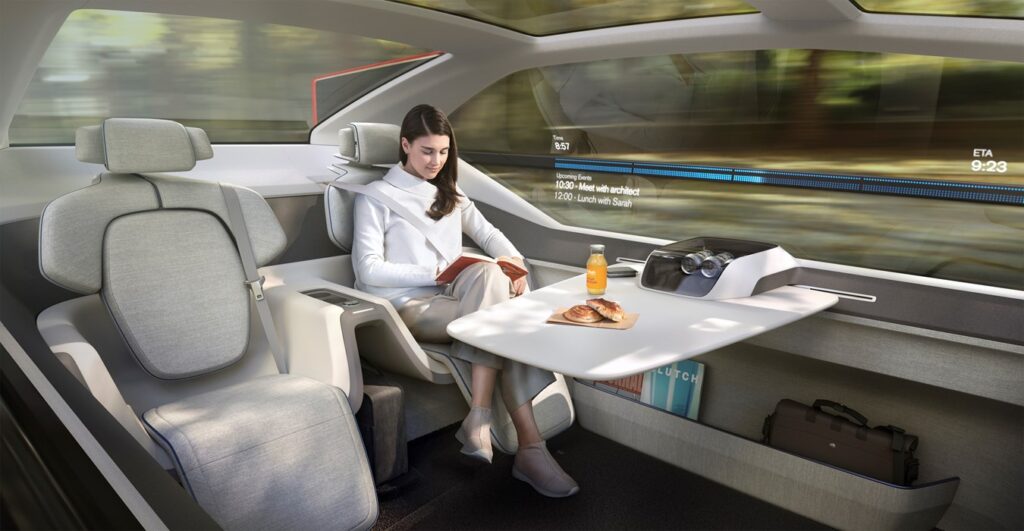 "People becoming less reliant on proximity to cities is just one example of the impact of removing the burden of unproductive travel time," said Mårten Levenstam. "The 360c driving office makes it viable for people to live at greater distances from crowded cities and use their time both in a more pleasant and more effective way."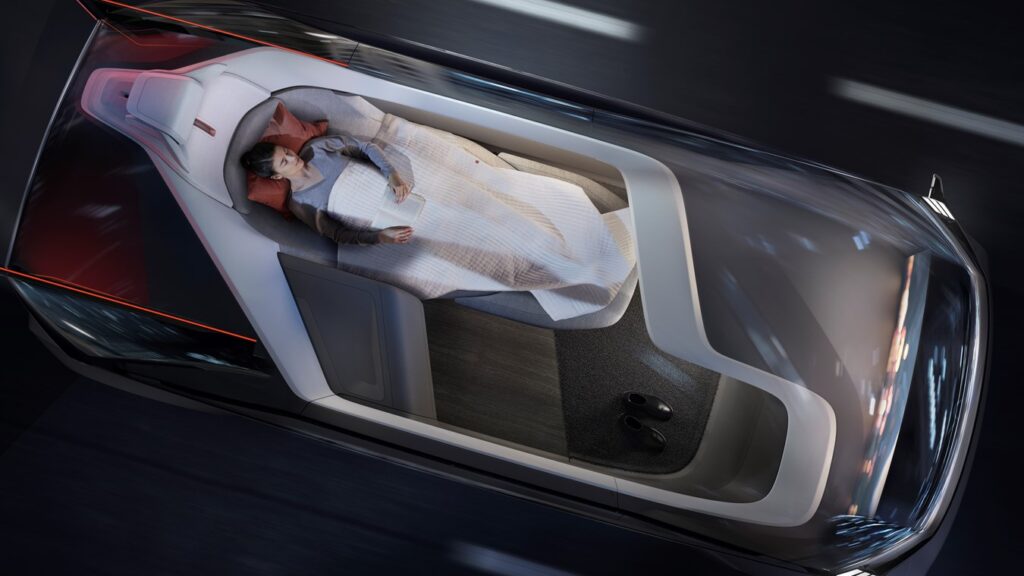 The 360c is based on a fully autonomous, electric car without a human driver. It reimagines how people travel, how they engage with friends, family and contacts, and how they can recapture time while travelling. The concept presents four potential uses of autonomous driving vehicles – a sleeping environment, mobile office, living room and entertainment space – representing an attractive travel option that could rival air, bus and train providers, but with competitive advantages in comfort, convenience and privacy.
---
Besides illustrating a trend that is expected to take place in the near future in autonomous vehicles, this article is a good example of what we could possibly focus on with the backseat experience. This may not apply to electric cars or necessarily the direction that Honda may want us to go in, but many of the features in this vehicle concept can help us develop ideas of what transitional backseat experiences could be like. This is certainly a disruptive concept in terms of redesigning the backseat, and I think it's excellent inspiration to guide our thinking for this project and keep our minds open.
---
Volvo cars' New 360c autonomous CONCEPT: Reimagining the work-life balance and the future of cities. Volvo Car USA Newsroom. (n.d.). https://www.media.volvocars.com/us/en-us/media/pressreleases/237020/volvo-cars-new-360c-autonomous-concept-reimagining-the-work-life-balance-and-the-future-of-cities