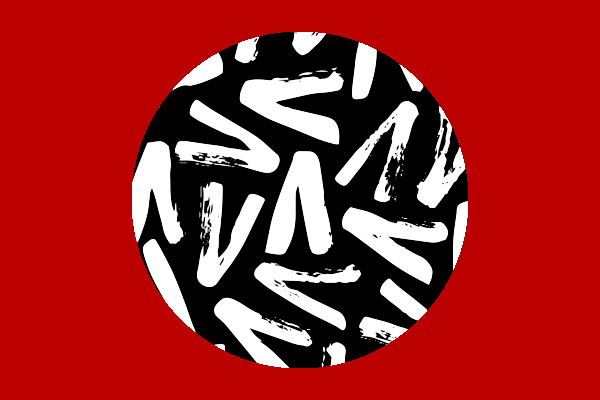 By Nicole Leavitt
Jan. 12, 2021
Published by Ohio State Univeristy Department of English
Sravya Patibandla knew autumn 2020, her final semester at The Ohio State University, would be nothing like what she'd spent the past three years looking forward to. Masks, daily temperature checks, virtual classes—like most students who graduated in 2020, the Human Development and Family Sciences major was disappointed that COVID-19 upended her senior experience. As much as the pandemic affected her academics, it took an even harder toll on the extracurriculars she had been heavily involved in throughout her undergraduate career. "All my other volunteering opportunities [had] been canceled," she recounts. Despite the pandemic-scale obstacle, Patibandla was unwilling to abandon the work to which she had dedicated so much time and heart. And so, with only one semester between her and graduation, she set out in search of new ways to make a difference in the Ohio State and Columbus communities.  
Patibandla found what she was looking for at MagLiteracy, a local nonprofit dedicated to combatting poverty with an unconventional weapon: magazines.
A food-for-thought bank 
MagLiteracy considers itself a foodbank of sorts, one for "children and families hungry to read." According to the nonprofit's website, a lack of accessible reading materials is "a major factor contributing to a cycle of illiteracy and poverty for children and families… In fact, two-thirds of U.S. children in poverty live in homes with zero books." Patibandla, who is passionate about equitable education, decided to join MagLiteracy as a volunteer, preparing magazine donations to be distributed to at-risk readers in central Ohio. 
Unlike some outreach organizations, MagLiteracy is uniquely positioned to continue operations safely during the COVID-19 pandemic. "They get a ton of magazines donated to them from National Geographic, Barnes and Noble, big companies like that," Patibandla says; "then they send them to different organizations, like literacy programs, or homeless shelters, or food banks or schools." Volunteers like Patibandla have two primary responsibilities: sorting and bundling, both of which can be done while safely social distancing. First, volunteers sort out any unusable donations. "A lot of times, donor magazines might have torn pages, or they might have water damage," Patibandla explains. Next, the usable magazines are bundled for distribution. "When [volunteers] are bundling them, they'll get four different types of magazines, and they usually do different topics for each," Patibandla says, noting, "One of them is usually a kid's magazine." The magazine bundles are then delivered to the aforementioned partnering institutions, where those in need can pick them up at no cost and take them home. 
"[MagLiteracy tries] to ship them to organizations that are helping people who are historically underserved when it comes to literacy," Patibandla says. "Right now, one of the places they're distributing at is the Mid-Ohio Foodbank that gets… 3,000 people a week who get food from there." 
Tapping Buckeye potential 
Patibandla is not the first Ohio State student to volunteer with MagLiteracy; many have come before her. However, while there is no shortage of college students willing to dedicate time to the cause, their service is, by nature, temporary. "I was talking to the volunteer coordinator, and we were talking about how they needed some type of continuous program with volunteers from Ohio State because Ohio State students, often, they're not here for a long time. So then they don't have people to fill their positions after," Patibandla recounts. "So I was like, 'You know, you guys should think about creating an Ohio State student org.' And then I was like, 'Okay, why don't I do it?'"  
And so, Patibandla founded Magazines for Literacy, a student organization intended to supply the nonprofit with a consistent reserve of student volunteers. The volunteers will participate in the sorting and bundling process, allowing magazines to be distributed faster and in greater number. Depending on availability and mobility, volunteers can participate in one of two ways. The first and more frequent option is drop-off sorting: on a biweekly basis, Magazines for Literacy executive members will drop off magazines to be sorted and bundled at volunteers' central Ohio residences, whether they be on or off campus. The second option is what Patibandla calls "drive-thru sorting": "Once a month, we're going to have people drive up [to the MagLiteracy warehouse in Johnstown] and then we put magazines into their car. Then they sort them or bundle them at home." Regardless of which option a volunteer chooses, they are free to return their sorted and bundled magazines at their convenience: "There's no set time really, it's just whenever they're available!" Patibandla says. From that point, she adds, the magazines are "distributed to the community at Mid-Ohio Foodbank or other partners."  
Magazines for Literacy also offers its members a unique opportunity, one that might be of particular interest to English majors: grant writing. "MagLiteracy needs grants—they have other locations throughout the country that are trying to do the same thing that they do. They have a ton of magazines, but they need funding to send the magazines to these different places. And also, it's completely volunteer-run," Patibandla says. "So they need funds [for] operating costs." 
Get involved 
As of February 1, Magazines for Literacy's status as a student organization will be official (Professor Kay Halasek will serve as the faculty advisor). The first round of magazine drop-offs is slated for the last week in January, while the first "drive-thru sorting" is scheduled from 11:00am to 1:30pm this coming Saturday, January 16. The first grant writing workshop will be held the first week of February.  
In addition to volunteers, Magazines for Literacy is also seeking students with a passion for literacy to fill leadership roles within the organization. Anyone interested in learning more or joining the student organization is encouraged to contact magliteracyosu@gmail.com or complete an interest form. A recording of a past informational session is also available. 
In addition to corporate bulk donations, MagLiteracy accepts individual donations; if you are looking to get rid of any old magazines, consider donating to the nonprofit!
Source: https://english.osu.edu/news/ending-poverty-through-literacy-new-student-organization-and-related-not-profit-seek
Comment: This article is especially interesting because it is about a current local intervention and how an Ohio State student has partnered with them just a couple weeks ago. MagLiteracy is unique in that it has the goal to bring magazines, rather than books, to people as a way for increased literacy. I think one effective thing that MagLiteracy does is to partner with food banks. That way low income homes could get magazines with the food that they come there for. A lot of these non-profits are thinking about once they have the donated resources, what are frequent places people go so that we can get these resources to the people that need them.