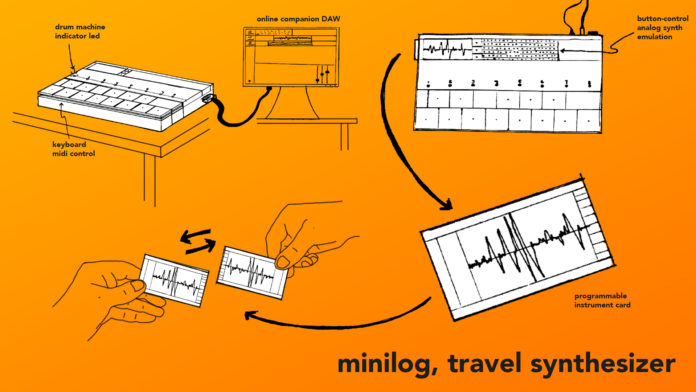 Within recent years, the music tech industry has become increasingly fascinated with devices that offer novel experiences yet operate in familiarly to musicians. In other words, musicians want devices that are fun and refreshing, yet allow them to utilize their training. Companies like Teenage Engineering are quickly rising to dominate the market for these kinds of devices. Nintendo's Labo product has shown that even a toy can be coveted by professional musicians.
This trend informed the design considerations for "minilog". The idea is that minilog would operate as a wholistic midi production device, incorporating:
13-key keyboard
MIDI/Drum Machine Mode
Programmable, tradable instrument cards
minilog is intended to be used in immediately recognizable ways to the typical musician/producer, yet offers musicians new opportunities that they would not have with a conventional MIDI controller. With the incorporation of programmable instrument cards, users are incentivized to take time crafting new instruments and sharing them with others. This action provides an excuse for musicians to become acquainted with each other and share ideas. Additionally, this creates intrigue for musicians to learn semantics of waveform and analog synthesizers.