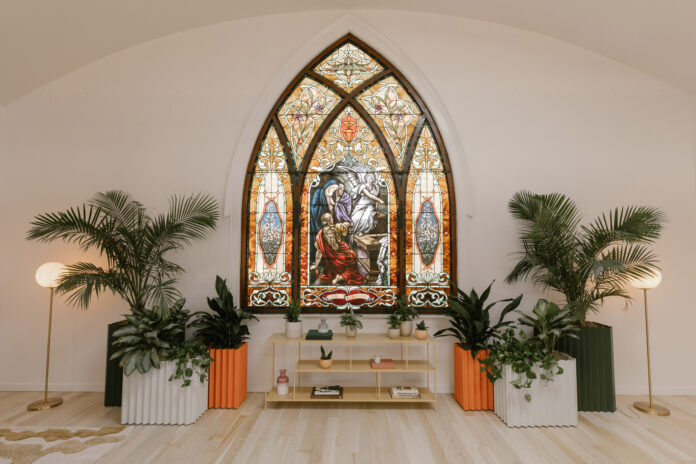 Overview
The Ruby Street Church in Los Angeles is a quintessential case of adaptive reuse. A team of architects have created a community-minded place to work and host events from a culturally and historically significant building. The church, built in the 19th century, played host to civil rights meetings and a famously progressive congregation. As neighborhoods and communities changed, the preservation and symbiotic transformation of this significant building is important.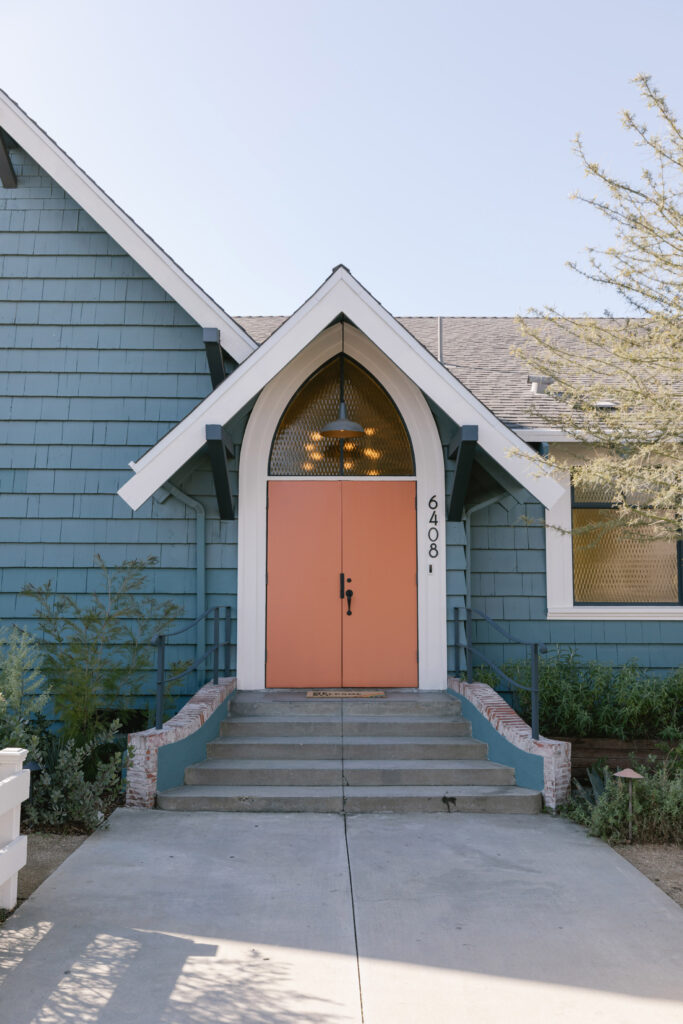 Key Takeaways
This is an archetypal adaptive reuse of a vacant space. The space now serves an entirely evolved context, but manages to balance its own community context with a new community of coworkers.
One thing that was mentioned was the historic provenance of this building – an old 19th century church that played a role in civil rights.
It has been transformed for multi-use, with plans for event space and coworking, and specifically targeted toward creative workers.
Excerpts
The Ruby Street (church) occupies an Arts and Crafts-style building that was constructed in the late 19th century in LA's Highland Park neighbourhood.
The building has a storied past, having served as a civil rights meeting place and the home of a progressive church.
The former church has been transformed into a venue for co-working and events such as dinner parties, performances, photoshoots and weddings.
"The building's original windows and craftsman facade have been carefully preserved, along with the church's open-plan layout," the team said.
Just off the hall is a vestibule with a vintage, refinished sideboard and a large mirror surrounded by lush vegetation. The vertical planting system is from the Missouri company WallyGro.
The team also redesigned the outdoor spaces by integrating seating into a wide staircase that steps down to a lawn, where the owners plan to host film screenings and communal meals.
Los Angeles has seen the conversion of historic buildings into contemporary work and event spaces. In the downtown district, an early 1900s warehouse was converted into an outpost for Soho House, and a floor within the 1890s Bradbury Building is the latest location for NeueHouse.
In the city's Playa Vista district, ZGF Architects has transformed an aeroplane hangar into a Google office that features open workspaces, elevated walkways and exposed timber beams.