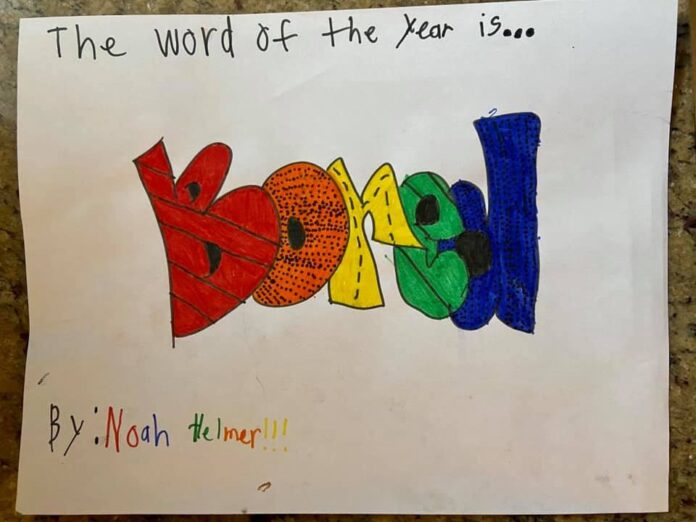 With mental health being such a big issue for both parents and children during the pandemic and the transition to online schooling, it is extremely important to be able to express emotions and communicate. The role of communication through artwork is clever and can be especially helpful for children who might not know how to express their feelings in words. If a child is stressed or overwhelmed, it could impact their ability to learn, so it is important for a parent or teacher to know what's going on to be able to help the child feel better.
Seeing these artworks and the children's interpretations of them exposed me to some of the different ways children are feeling about the pandemic. There seems to be a wide range of emotions from concerned, to bored, to indifferent/unaffected, but none of the drawings or interpretations I saw seemed to be particularly upsetting. This was only a small group of kids, but I wonder what the interpretations would look like when taken from a larger group of children. What is their biggest concern or stressor during the pandemic?
—
Jamie Kenney. "Children's Art during The Pandemic Offers a Window." Romper, 22 April 2020, https://www.romper.com/p/childrens-art-during-the-pandemic-offers-a-window-22825774.
"Many parents are wondering how the pandemic is affecting their child, especially if their child is not easily able to verbalize their feelings. Enter the crayon box.
"Art can be used as a "communication bridge" for parents and children, says Nadia Paredes, a California-based registered art therapist, and may be especially useful in starting difficult conversations."
"To get a sense of how the pandemic looks to children, I asked parents to share some of the art their children have made, and was rewarded with a true gallery of artistic vision. Some kids drew their life under quarantine, one drew the vacation he cannot take, many drew scenes from nature, and one rendered the virus itself. In these pictures, relationships are a theme, along with gratitude. The goal isn't to psychoanalyze them, as Paredes notes, but to use them to open a conversation, and as a reminder to keep creating."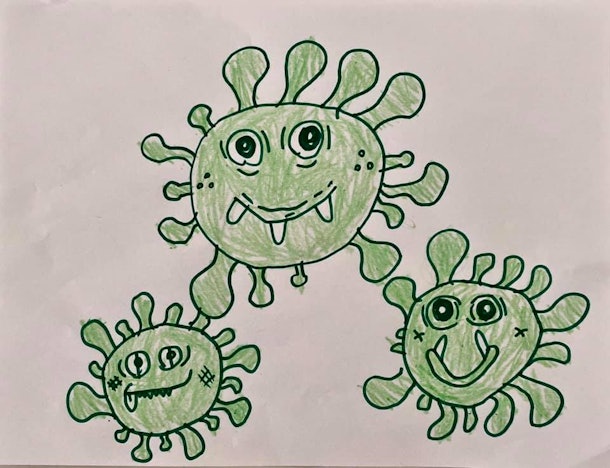 Nate, 5
"We're not supposed to interpret children's art… but sometimes it's not very hard to figure out what they're getting at, right? (Nate's mom confirms that this is, indeed, a picture of the novel coronavirus.)"
Ayla, 8
"Ayla drew this card for a friend's birthday. It's her in a car and is captioned 'Me saying hi from 6 ft away.'"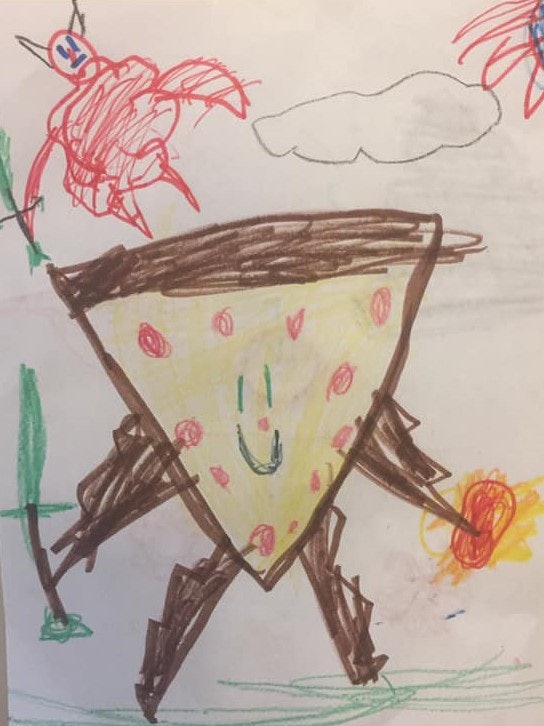 Amir, 8
This is Amir's pizza warrior. A pizza was crossed with a human in an evil scientific lab and pizza warrior was created!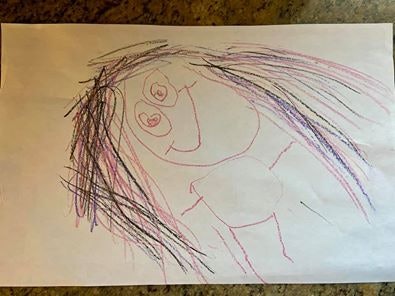 Julia, 3
"Julia drew a picture of her mom, Tracy. Tracy reports that the 'quarantine hair and caffeinated eyes' are extremely accurate right now."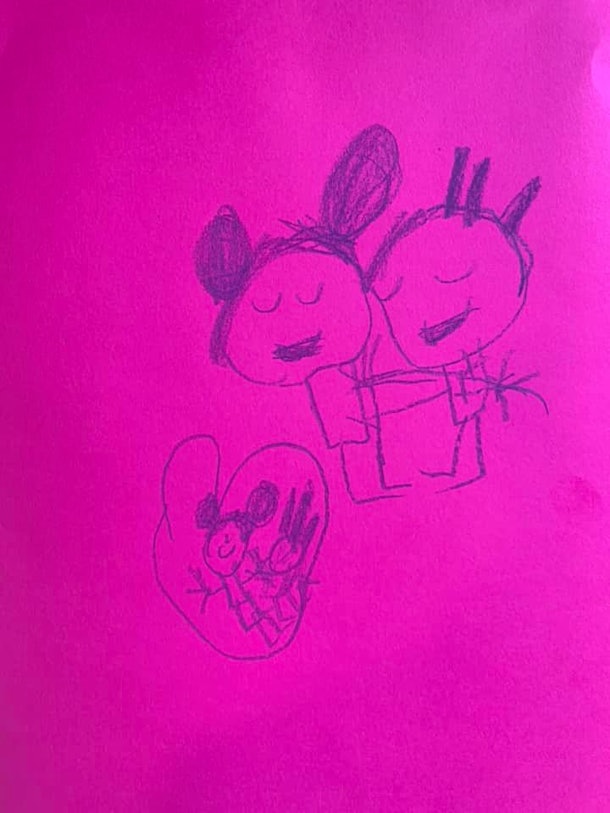 Veda, 4
"Veda's parent celebrated their birthday while quarantined. This is the card she made them."
Noah, 10
"Noah's art does not require a stretch of the imagination to interpret."