Publishers and nonprofits are finding ways to get books and information to housebound children worldwide.
In "My Hero Is You," a new illustrated book by Helen Patuck, a girl named Sara lies in bed at night, feeling scared and helpless. She misses seeing friends and going to school. As she drifts off, a dragon appears, and they fly all over the world together on a shared mission: teaching children how to keep themselves and their families safe from the novel coronavirus.
"My Hero Is You" is one of several new children's books about the virus that publishers and nonprofits are releasing free of charge, with the aim of giving children age-appropriate ways to learn about the pandemic.
That title and others are being made available as downloads and through free e-reading platforms like Worldreader, a nonprofit that provides e-books to disadvantaged readers in Africa, the Middle East, Asia and Central and South America. The group's growing collection of coronavirus-themed titles includes picture books about the importance of hand washing, illustrated stories and a graphic novel about children trying to cope during the pandemic, as well as straightforward reference materials about Covid-19.
Worldreader already had the technology, through its mobile reading app, to deliver digital texts to people with limited access to books. But the coronavirus pandemic suddenly made that project even more urgent. With countries across the globe on lockdown and public life at a standstill, more than 1.5 billion children are out of school, many of them cast into educational limbo, according to a United Nations agency. The pandemic has made it even harder for children in poor communities to access books, even as children in wealthier households adapt to online schools. As the crisis drags on, some fear that the education gap could widen permanently.
Worldreader's executives were reluctant at first to publish books about Covid-19, because the information being released by global health organizations and governments could change so rapidly. Then, in late March, they saw a surge in searches for coronavirus books among their users. "We were getting so many searches, we thought, OK, we need to service this need," said Elizabeth Wood, the senior director of publishing and innovation for Worldreader.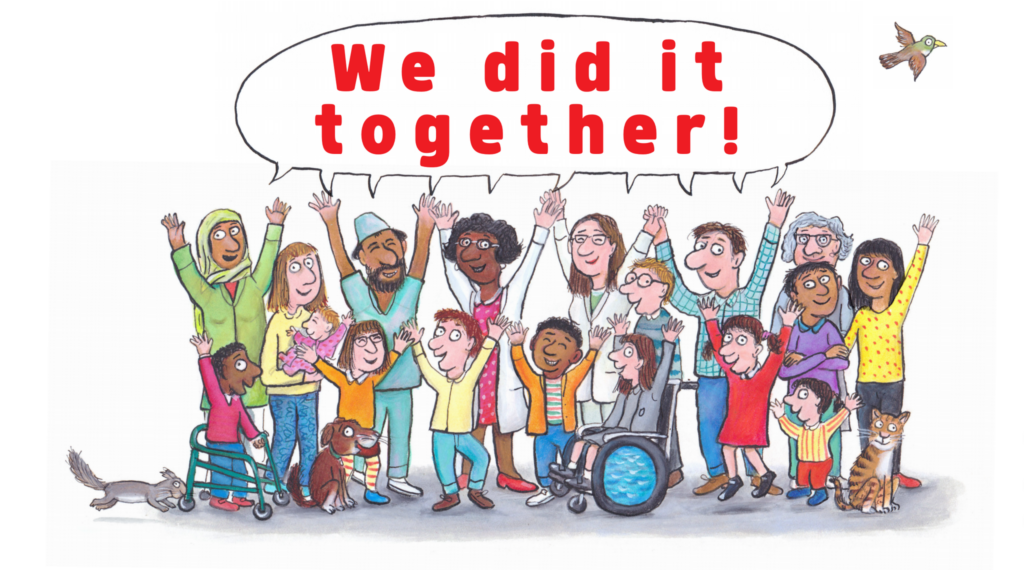 Shortly after, they started looking for narratives that could help children explore their questions and fears about the pandemic. They found a handful of illustrated books about the coronavirus and began converting them into digital files that can be read on cellphones, with the goal of building a mini library of around 10 children's books about the virus.
The playful illustrations are paired with simple text about how the virus spreads, how to deal with boredom and loneliness and annoying siblings, and how to face the unknown.
Analysis:
While the distribution of accurate information about the pandemic is constantly demanded by adults, I think its just as important to educate the younger generation about what's going on these days. That's why this article stood out to me. It discusses the clever ways that book publishers are enlightening children on the coronavirus through an easily-digestible and age-appropriate medium, illustrated children's books.
I also appreciated the article touching on the issue of the education gap that might be deepened due to children in poorer communities not having the same access to books as ones in more privileged areas. Even while students are not in the school environment, its interesting to see companies like Worldreader adapting book access to digital platforms in order to make these materials as accessible as possible. It is essential that a design solution to improve virtual education is one that is accessible by all students of all social-economic status.
Source: https://www.nytimes.com/2020/04/14/books/coronavirus-picture-books.html