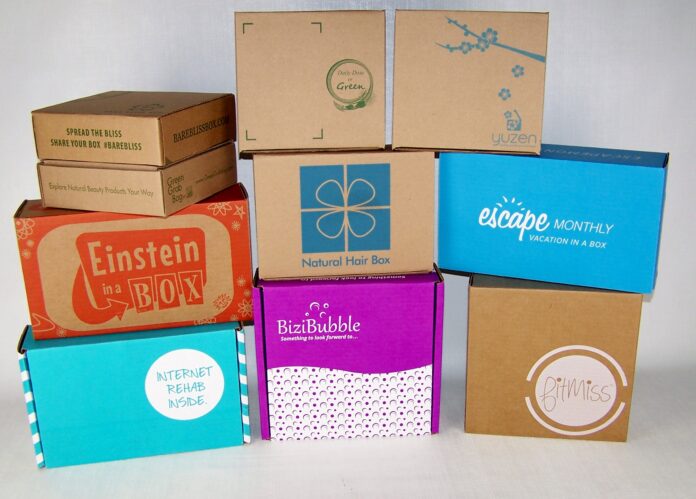 By Chuck Longanecker, Founder of Digital Telepathy and Filament.io – March 19, 2015 
Valuable for the company — and the customer
The subscription model owes its success to the optimal balance of value it provides to both the company and the customer.
For customers, the value lies in the convenience. First, there's the autopilot simplicity of subscriptions that removes the thinking out of a purchase decision. Subscribers never have to remember to reorder every month, which gives them the reassurance that they will have whatever they need before they actually need it. Everything arrives to your door like magic — removing the hassle of making a trip to the store or website to place an order. Second, subscriptions offer a flat rate which helps customers stay within their budget — always. Lastly, subscriptions usually bring added value to the customer through bundling or getting it all for the price of one.
For businesses, the value of a subscription is the ability to predict revenue through recurring sales. In fact, according to John Warrillow, creator of The Value Builder System, recurring revenue is perhaps one of the most compelling factors in a company valuation. "The more guaranteed revenue you can offer a potential acquirer, the more valuable your business is going to be," Warrillow says. "Because a high percentage of the revenue of a subscription-based business is recurring, its value will be up to eight times that of a comparable business with very little recurring revenue."
This consistency in revenue also allows subscription-based companies to easily calculate the lifetime value of a customer, manage inventory, offer simple pricing and many other business benefits.
Positive impact of a service-based business
1. Flexibility
Subscriptions allow you as a company to plan resources and predict revenue. Your client wants to change the focus of the project? No problem — nothing is "out of scope" because there isn't a scope. Service subscriptions allow you to be flexible in your tactics without having inconsistent service due to recalculating costs. It gives your company the ability to provide different types of services, not just deliverables. This is also a benefit to the client, as they always know that resources (whatever they may need) will be available to them as their needs change. It gives the option to change their objectives on the spot and adjust the game plan month over month.
2. Ability to scale
If client needs change dramatically, a subscription will give them the ability to scale work up or down, without worrying about contracts. For instance, if a client is in the middle of a website redesign, and they suddenly need to invest funds into a special product initiative they are rolling out, they have the ability to decrease their subscription for a few months. Work will still continue but at a slower pace.
On the other hand, if the client just closed a round of funding and needs to accelerate the launch of their SaaS site to satisfy investors, they can increase their subscription to increase the pace. Or let's say a client is opening another location and is in need of more design work, the graphic artist could increase their service subscription to meet the needs for that month. Subscriptions allow clients the security of knowing that everything is month-to-month, and nothing is set in stone — especially scope.https://tpc.googlesyndication.com/safeframe/1-0-37/html/container.html
As a company, subscriptions also allow you to scale if you continue to add value to the client and impact their bottom line.
3. Stronger relationships
The subscription model is also not about getting a project done and then moving on to the next client. It allows us as a service provider to grow a relationship with the client and cater to their business or design needs as they change. It builds a substantial level of trust since the client knows that you have their best interests in mind and understand their business.
Moreover, it also forces service providers to be accountable in their client relationships. In a project, the goal is to finish, whereas with a subscription, the goal is to accomplish the objective — and continue to provide value over time. We must always be pushing for innovation and exploring ways to make a greater impact, to be proactive instead of reactive. For instance, lawyers would look to drafting stronger contracts and proactively looking out for trademark infringements, using new tools to do so.
Analysis – Reflecting on the benefits of a subscription based model, for both the seller and consumer, this article provides insight regarding the specific advantages of adapting to this increasingly popular business model across a variety of industries. This will provide my research with an understanding of the value based forces that push consumer behavior in the direction of non-traditional buying habits. While this article focuses specifically on subscription services, it helps me to understand the way this business model connects with membership models, and shared-economy based business models that are becoming increasingly popular.