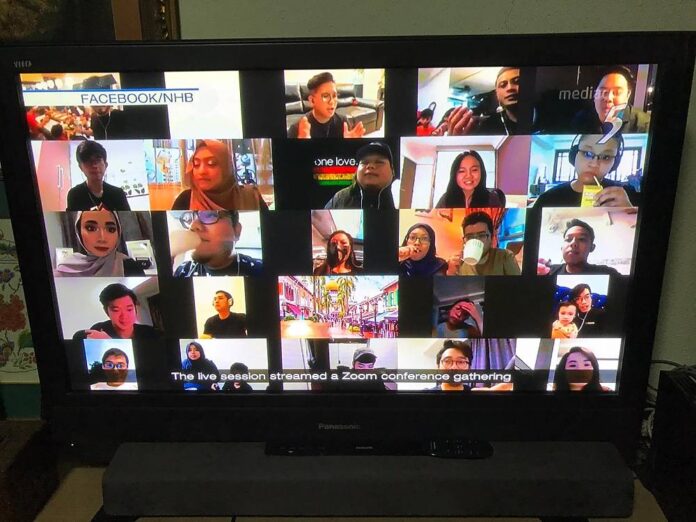 The COVID-19 pandemic has impacted the way the community carries out living heritage practices in Singapore.
The community has shown resilience in adapting to the situation to continue their practices, and further highlights the important role that ICH plays in keeping communities together during challenging times.
Ramadan
The month of Ramadan is the holiest month of the year for Muslims. The COVID-19 pandemic has greatly impacted Ramadan. In addition to the closure of mosques and cancellation of bazaars, families cannot interact outside of their immediate household.
To foster a sense of togetherness amongst the local Muslim community during these difficult times and help raise awareness of Ramadan to non-Muslims, the National Heritage Board introduced a month-long campaign to take Ramadan to the digital space.
One of the recently concluded events was "Iftar Together," a Facebook Live session that saw both Muslim and non-Muslims convene in the digital space to share about what Ramadan means to them and how the community is adapting and coping with the pandemic.
Through the rest of Ramadan, NHB will continue to engage audiences and the Muslim community online by hosting various programs such as a live-cooking demonstration of festive foods and a concert featuring professional and amateur musicians in Singapore.
Good Friday
Good Friday, which commemorates the death of Jesus Christ and typically involves large numbers of people gathering at churches across in Singapore, was observed on Friday, 10 April 2020.
As a result of COVID-19, religious services and gatherings had been suspended since February. Since then, religious services such as masses have been live-broadcasted through the different churches' official websites.
Qing Ming Festival
Qing Ming Festival is a festival that is observed by members of the Chinese community in Singapore. The most significant part of the festival is the act of "sweeping the graves", where families visit the graves at cemeteries or niches at columbaria of their ancestors to clean their gravesites.
To enable families to continue the practices related to Qing Ming Festival, some organizations introduced online services where devotees can order ancestral offerings and/or book a mass chanting session conducted by the monks without having to be physically present at the temple.
Tamil New Year
The Tamil New Year of Puthanda is usually celebrated by Hindu families in Singapore.
The COVID-19 pandemic, however, meant that places of worship like Hindu temples had to be closed, with social gatherings also prohibited. As an alternative, temples under the Hindu Endowments Board conducted special online New Year Poojas (prayer rituals) for devotees, while families held their own video conferencing gatherings with relatives while enjoying traditional food.
Vesak Day
Due to COVID-19 related measures, Buddhist temples and groups had to come up with a number of creative ways to engage devotees in the religious practices of Vesak Day. Examples include hosting a Zoom session for a group of 30 Buddhist families to conduct the "Three-Step One Bow" ceremony at home and creating online portals for devotees to purchase incense and food offerings for the temple community.
Within their own homes, devotees also carried on their practices by listening to Buddhist talks online and lighting candles while chanting or meditating together.
Analysis:
Moving the events to virtual space could be a common choice for traditional events. These virtual events can give the people support during pandemics and the feeling of the community. The online campaign is an effective way to keep safe. The problem is that online media, like Facebook or Zoom, do not have any festival related feature, may not be able to satisfy the needs of the event holders or the participants. At the same time, online interaction may not be able to create similar feelings as in-person interactions. Last but not least, online events are not available to everyone. People without resources at home could feel alienated. Especially considering that traditional culture can be precious among the aged population, it could be hard for them to have access to complicated technologies.