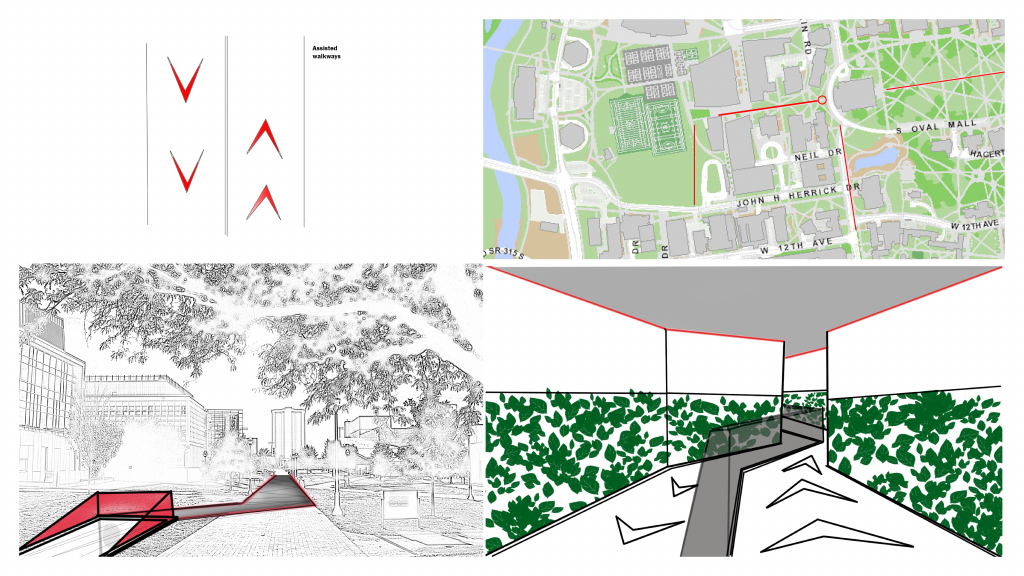 By Philip Hurier, The Gazette, Sep 20, 2019

In this sunken design, OSU pushes its utilities out wide to make room for an autowalk system. No more dreaded hot or cold walks to class across campus. There are conveyors conveniently dispersed for a quick descent into an underworld of artwork. Of course, the ceiling is translucent for dispersion of light throughout the people moving tunnels, but there is more than enough length to help you escape the inclement weather systems. There were high costs associated with re-routing of the utility lines, but most students are happy for the assist. It doesn't do much for alleviating the burden of carrying all your stuff, but it does allow you to sit back and think about whatever it is you think about before your next class. The fine arts department has had its more than fair share of murals and installations to keep a constant new class curriculum dedicated to the upkeep of the system. Since the autowalk is underground, it is not beholden to the campus character relationship between buildings such as that of the structures in the academic core.

Problem: Distance + Weather. These two issues are the leading motivators to the OSU Autowalk System (OSA). The autowalk serves as protection from the elements and expedited walking times to classes and other engagements on campus. Where the coverage from weather is in effect for the majority of the time, the in-between transit still requires the proper equipment to be worn in inclement weather scenarios.