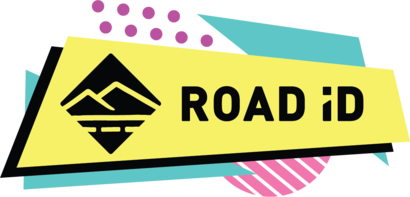 by Mike Wimmer, 2019
https://www.roadid.com/pages/our-story
OUR STORY
HOW IT STARTED
The inspiration for Road ID was born in the fall of 1999. For my father, the inspiration was his concern for me as I trained for my first marathon. For me, the inspiration was a black, King Kong size pick-up truck that I nearly came face to face with on a long Saturday run.
Earlier that fall, I began training for my first marathon. My father worried about me logging all those miles and would often tell me to "be safe." One day, he suggested that I carry an ID so that he could be notified if I had an accident while training. Of course, I dismissed that suggestion. I thought: "What could possibly happen to me while running?"
So, there I was, in a ditch, on the side of the road, having nearly been hit by the aforementioned pick-up truck. From that ditch, my father's suggestion to carry ID started to make a tremendous amount of sense.
Luckily I was OK. But, what if the truck had hit me? I would have been rushed to the local hospital as "John Doe." Without proper ID, family members and friends could NOT be contacted. Likewise, my Medical records could NOT be accessed at the hospital. How long would I lay there unidentified? This freaked me out.
A few months later, from my father's damp basement, he and I launched Road ID. To us, Road ID has always been far more than a business. We are on a mission to save lives and make a difference in the world.
Since 1999, we have received countless thank you notes from customers that have used their Road ID in accident situations. Many of these customers say they might not be alive today if it weren't for their Road ID. You can view some of these stories on our testimonial page.
We thank you for visiting our site. While here, take the time to read a few stories from our customers. If you do, I trust that you will make Road ID your new training partner and enjoy the peace of mind that comes with wearing it. Remember, if you ever find yourself in a situation where you can't speak for yourself, your Road ID will speak for you.
My father, our entire crew, and I place upon our shoulders the responsibility to educate all outdoor enthusiasts about the vital importance of ID. We hope to make you a customer. More importantly, we hope that you will help us spread the word about Road ID.
If you have any questions, or just want to say "what's up", feel free to give us a call, email, write a letter, send a telegram or whip up a smoke signal. All of our contact info can be found on our contact us page.
Be safe out there – and don't forget to tell your friends and family about Road ID.


Mike Wimmer (father) and Edward Wimmer (son)
Co-Founders
Read our Top 10 Reasons You Should Wear ID.
PURPOSE AND PASSION
We save lives and provide priceless peace of mind. At Road ID, we don't make widgets…we make a difference. Our testimonials provide perpetual inspiration and fuel our relentless passion. We are a great company trying hard to be a great company.
MISSION STATEMENT
Our mission is two-fold: One, to educate outdoor enthusiasts about the importance of wearing ID. Two, to provide these athletes with innovative identification products that they will want to include as part of their gear.
OUR DREAM
Our dream is to see the day where wearing ID is as common among athletes as wearing a seatbelt is among motorists.
This is a wonderful product and company that is working to improve safety on the road through identification. In a world of smart phones this has become less of an issue, but if one is rendered unconscious or worse this is perfect for taking the next steps in the aftermath. There are no drawbacks and it makes you safer, regardless of the activity.