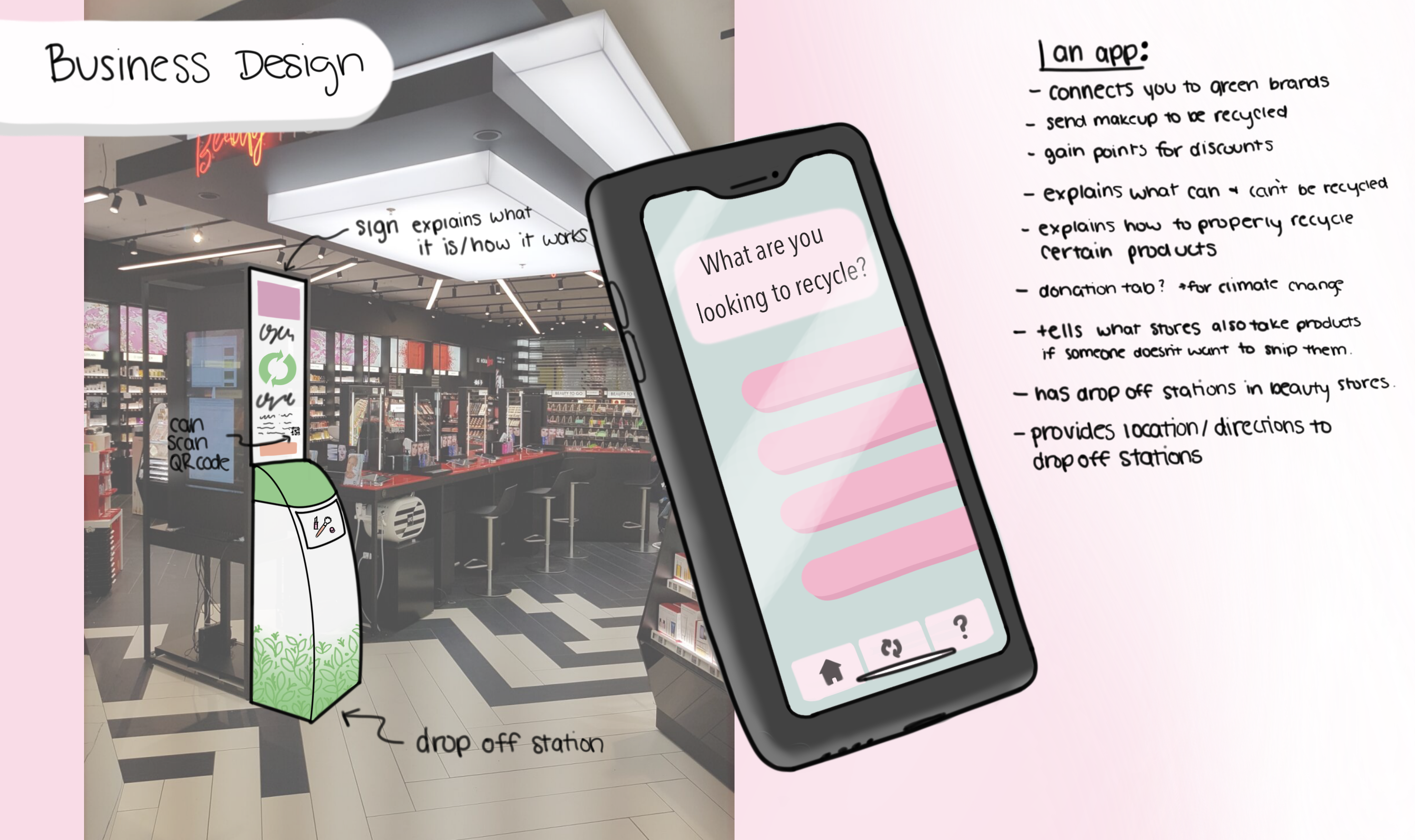 Beauticycle would be an app users could download on their smartphone. The app would offer a one stop place that would provide all the information needed to properly dispose of cosmetic products.
The app would give users the option to send in makeup to be properly recycled. If this isn't something they would want to do, the app would be able to explain what can and can not be recycle and how to properly recycle specific items.
The idea is that this app would also be partnered with other businesses. Within this they would have partnerships with green beauty brands and offer this as a way to connect users with these brands. It would also be partnered with brick and mortar beauty stores. Through these stores they would provide drop off stations for old products. This is for those who don't want to take the time to recycle themselves or to send the products through the mail. This being in store also offers exposure the other way around. For those who haven't heard of the app would be able to read a sign that explains the businesses purpose and offers an QR code for easy download.
The app would have a variety of other features such as a donation tab, a directional tab used to locate drop off stations, and a tab used to track "beauty points". Through partnerships, brands could offer rewards or discounts for how much users recycle.