by Louise Prance-Miles | Global Cosmetics News | November 23, 2017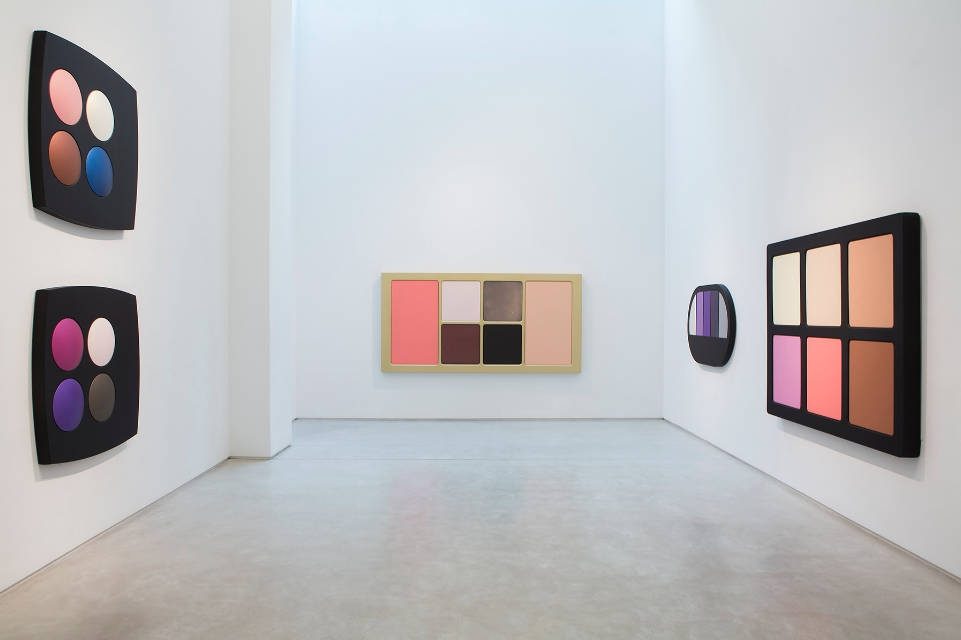 Genevan artist Sylvie Fleury has taken inspiration from the beauty industry for her latest exhibition, named Eye Shadows, in a crossover between the art world and cosmetics market.
Featured in the November issue of Vogue, Fleury looked to familiar make-up compacts before developing them on a grander scale, using the likes of Chanel, Tom Ford, Giorgio Armani, Dior as her inspiration. Fleury has created the art without any branding, instead using black curves and shimmery inset panels.
Speaking to Vogue.com, Fleury said, "One day, after having seen these compacts for all these years, suddenly I realized, in fact, they are really good abstract paintings! My practice often takes me in the way of the ready-made, or there is often a temptation to do new things by reshowing what is already part of our world. But at the same time it's about making abstract painting; it is also figurative because [the work] depicts something that exists, an object."
As a result of her exhibition Fleury is said to be crossing further into the beauty world with a lipstick collaboration with La Bouche Rouge scheduled to launch in 2018.
This gave me another look at things. Instead of looking at climate change inspired art or art based on beauty standards, this is turning it around to thinking of the product itself as an art. It almost fits into the category of readymade art, but is slightly different in that it is recreating these pieces (but in a much larger format) but with the focus on how it looks and not that its to be used.