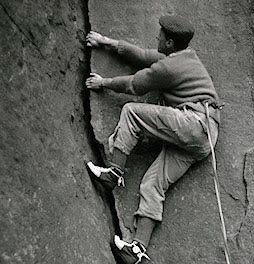 by Shannon Davis
Too reachy. Not my style. Too short. Bad beta. Too hot. Psych is low. Rope drag. My tips are fried! Too many draws on my harness. I was up too late. I'm hungover. Milk was a bad choice. My girlfriend is a nag. I'm a gumbo (or—gasp—not even a real climber). But one you rarely hear out loud, and usually only in jest (or on off-width routes) I'd argue, is: "I'm just too fat, man!"
Some say our sport is obsessed with weight, and it's hard to argue against that. Climbers look for any way they can to shed poundage, from dropping $50 on a chalk bag that weighs 0.00007 ounces to undertaking diets fit only for a fasting monk.
Living, working, and climbing in Boulder, Colorado may not give you an accurate window of the world at large, but it does give normal dudes like me regular interactions with elite climbers, athletes, and other wannabes who call themselves chunky just because their body fat percentage has slipped into the double digits.
But I also think it's easy to get preoccupied with it. Climbing's yesteryear has a couple great examples of big dudes who crushed.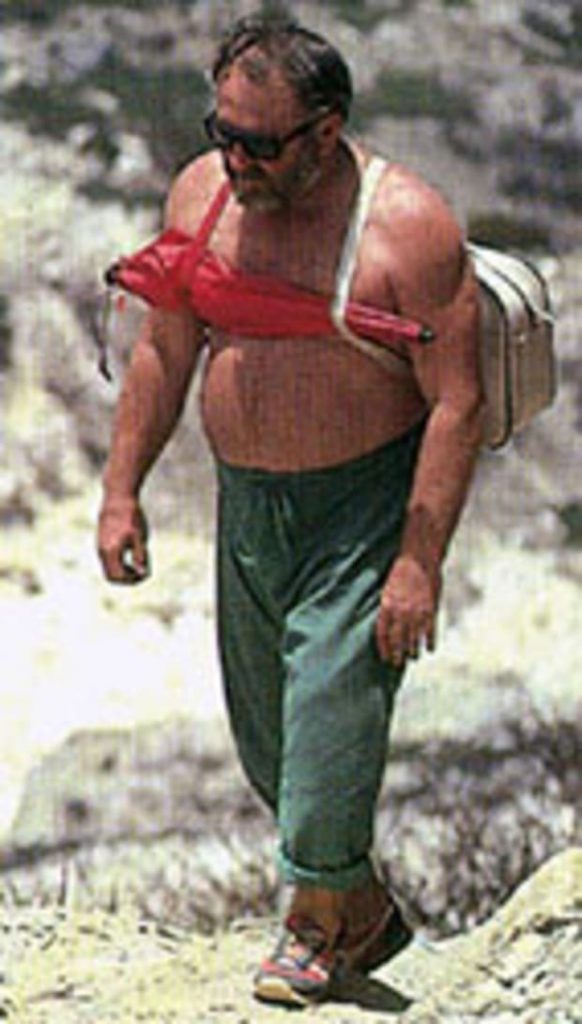 Don Whillans:This ballsy, 5' 4'' English climber was a reliable powerhouse alpinist (first ascents on Mt. Blanc, the central Torres Del Paine, and Annapurna) as well as a safety advocate (he invented the first "sit harness"). Through it all he had quite a remarkable gut. In talking about their 1970 Annapurna expedition, legendary alpinist expedition leader Chris Bonington said, "Don Whillans had a substantial beer gut before the expedition but got himself fit during the climb and reached the top." …To notch a first ascent of the 26,545-foot peak's south face. And Whillans himself joked that the purpose of his new harness was to "safely transport beer guts to great height." This man serves as our best example of big-gut climbers and as a great hope to would-be climbers who are also Chicago Bears fans.
John Dunne: Dunne, also from England (is it something in the ale?), climbed the first 8b (5.13d) in Britain and was one of the world's most elite climbers in the 80s and 90s. He even placed second in the world cup in 1987. And even today you find John "weighs a ton" Dunne nicknames in various climbing forums. The man's not a blimp, but he often weighed north of 200 pounds—and still climbed 5.14.

This article is important as many people allow their exterior to determine what they are capable of and never try to see what they are actually capable of. To put John Dunne's achievement of a 5.14-grade climb into context, Alex Honnold, star of Free Solo highest grade is a 5.14 c, only slightly harder and he is 5'11", 160 lbs. Dunne's climb was also before letters were used as sub-grades.