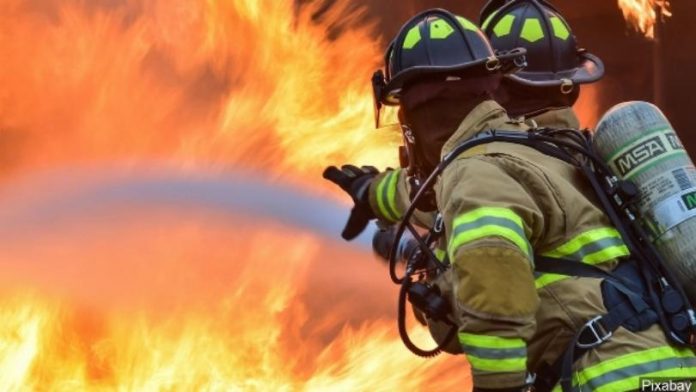 By Staff | Posted: Wed 1:15 PM, Sep 04, 2019 | Updated: Wed 2:17 PM, Sep 04, 2019
https://www.wdbj7.com/content/news/15M-in-federal-funding-announced-for-Virginia-fire-departments-559376041.html
WASHINGTON, DC (WDBJ7) – U.S. Senators Mark Warner and Tim Kaine (D-VA) have announced $1,455,722.85 in federal funding for fire departments in Lexington, Manassas, Bristol, and Portsmouth.
The funding will be awarded through the Federal Emergency Management Agency (FEMA) Assistance to Firefighters Grant (AFG) program.
"It's crucial for firefighters to have the tools necessary to best serve their communities," the Senators said. "We're pleased to announce this funding to help local fire departments across Virginia purchase equipment to enhance public safety."
The following Virginia fire departments will receive funding under the AFG program:
• The City of Lexington Fire Department will receive $88,460.95 to purchase equipment.
• The City of Manassas Fire Department will receive $332,500 to purchase personal protective equipment.
• The City of Bristol Fire Department will receive $404,761.90 to purchase communications equipment.
• The City of Portsmouth Fire Department will receive $630,000 to purchase equipment.
According to a release by the senators, "FEMA's AFG program works to strengthen the safety of the public and firefighters by providing direct financial assistance to eligible fire departments, nonaffiliated Emergency Medical Services organizations, and State Fire Training Academies for critically-needed resources."
Mitch: The business model for much of firefighting equipment acquisition seems to be through grants awarded to individual fire departments to purchase new gear. When one stops to consider the implications of this you begin to realize that this is a process of navigating departmental budget channels and governmental specifications. To provide products at a departmental/issued level would require approval from a governing board in regards to a yearly budget. The article mentioned that Senators and various government agencies (FEMA via a AFG program grant) determine this process. This fact shows how purchasing decisions are often dictated by political processes and could involve long term projections and evaluation processes. This is certainly a hurdle to the traditional business model as crews are not able to avail themselves of the most up to date gear, and can only acquire that which those overseeing the acquisition decisions deem necessary, cost effective, and appropriate. This disconnect from the end users is a big issue.