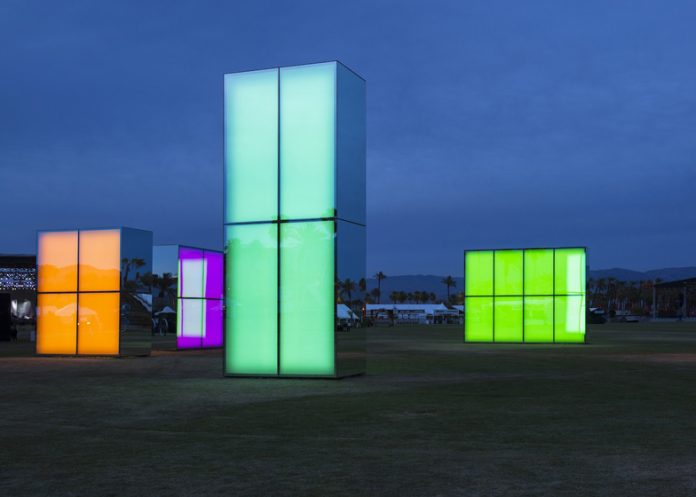 by AMY DURRANT, Dezeen, April 25, 2014
Neon mirrors by Phillip K Smith III created glowing beacons at Coachella
American artist Phillip K Smith III created an installation of shiny cuboids that by day provided a series of mirrors, but by night were transformed into neon towers of light 
"By day, the monolithic mirrored volumes of Reflection Field are prisms of earth and sky, wrapped by the surrounding environment," said Smith.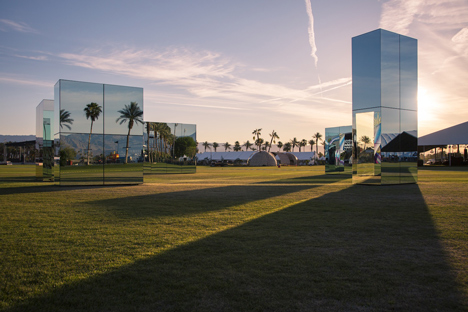 Hidden LED lights illuminate each block after dark, creating windows of colour dotted across the space. "By night, they become expansive fields of colour that blend and layer through echoes of reflection," added Smith.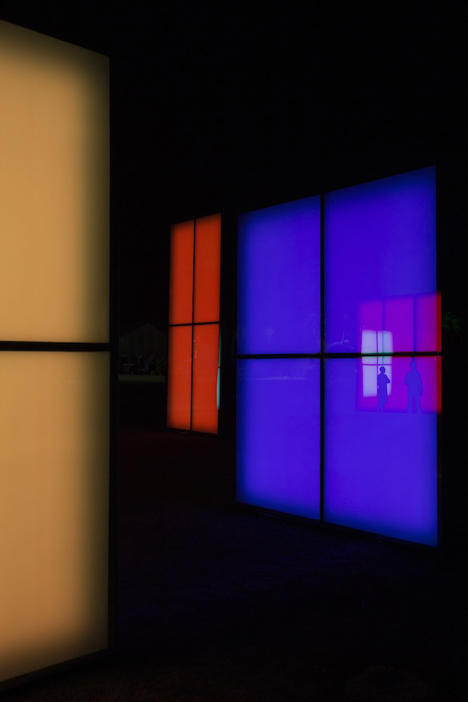 An interesting combination of color, prism, space and technology.