DESIS Senior Scholarship Winners
Earlier in the semester, the DESIS Lab announced a small scholarship competition to help three senior students within each Design discipline fund their senior project. Priority was given to students whose project related to social design and innovation, as well as those preparing to graduate with research distinction.
Today, we are happy to announce our three winners! Read about their unique and innovative projects below.
Allison Krish
Industrial Design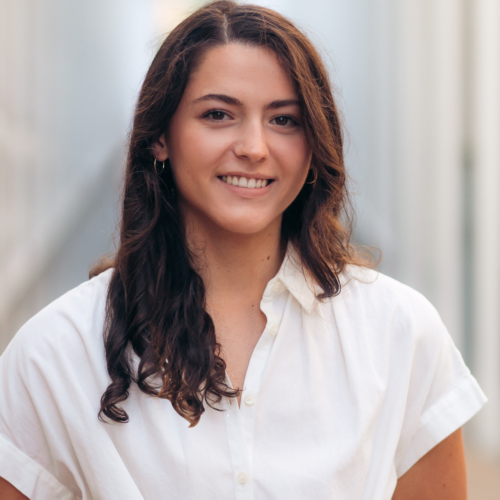 Project title: Using Bus Stops to Facilitate Mobility and Social Connectedness in Older Adults
Project description: Social connection is documented as a principal factor affecting the wellness of older adults. According to the World Health Organization, social connection is one of the central dimensions for aging well, alongside health, financial security, and adequate housing. Mobility also plays an important role in one's capacity for social connection. My thesis project is centered around the ideas of social connectedness and mobility amongst older adults in Upper Arlington. Throughout this project, I will be exploring the means for facilitating neighborhood mobility in Upper Arlington in conjunction with the OSU College of Social Work's Age-Friendly Innovation Center and the Upper Arlington Commission on Aging. I am interested in exploring the role that bus stops play in encouraging mobility, social connection, and sustainable practices amongst older residents in Upper Arlington.
Aurora Albertone
Interior Design
Project title: Franklinton Mobility Hub
Project description: The Franklinton Mobility Hub is a multi-modal transit center designed to connect the community to various modes of transportation, from buses to bikes and everything in between. In addition to providing access to transportation, the Mobility Hub also aims to serve the Franklinton area by providing essential services like a fresh produce market and convenience store within the hub to combat the food desert in the community. The Hub will implement strategies that facilitate and encourage a healthy, sustainable community, through both the services offered in the Hub and the design of the building itself.
Jodi Zatezalo
Visual Communication Design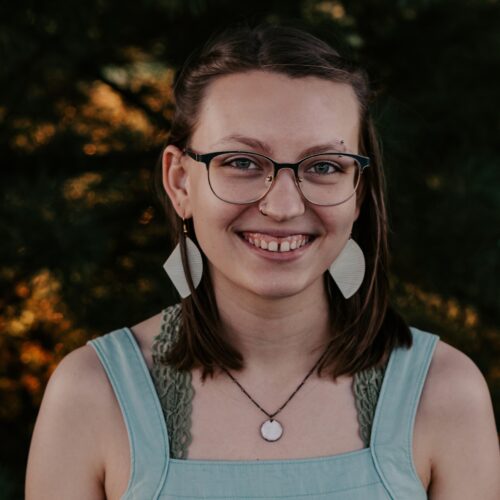 Project title: Using Bugs to Teach Kids Empathy
Project description: In this project I will be using storytelling to nurture empathy in young children. Specifically, I will focus on portraying why normally hated bugs are valuable to the environment, to show that every living thing has importance. My primary research focuses on how children learn empathy and how different forms of storytelling can successfully teach children. In addition, I am researching what bugs people hate, why they hate them, and why they are useful to the planet. My main deliverable will be a children's book that I print and bind myself, but I hope to explore a different way of presenting the story through my research distinction.